Daniel Gasol
"The revolution does not consist in improving material conditions, but in rejecting power as an order."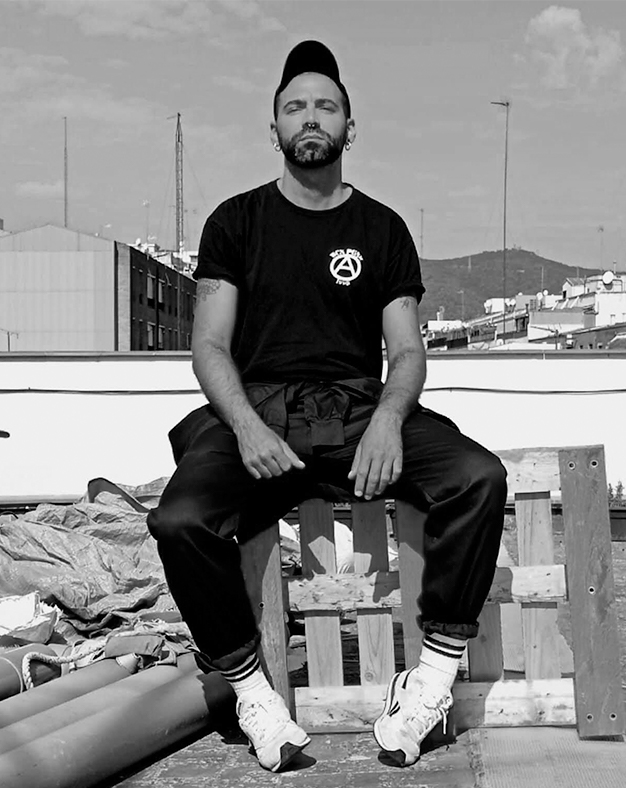 Tarragona, 1983
Daniel Gasol is an artist and holds a PhD from the University of Barcelona (2015). His artistic practice revolves around mediation, critical pedagogy and collective dynamics. He questions dominant discourses constructed by the powers that be on identity, work, class or consumption that convert forms of fiction and/or reality. He began her career combining research and artistic production, investigating the mechanisms that constitute hegemonic narratives.
Since 2016 he has been awarded several grants, such as the P. Juncosa Education Grant (Mallorca 2016), the Inter. ETAC (Mallorca 2016), the Casa Elizalde Visual Arts Grant, UNZIP (El Prat de Llobregat 2017), the Sala de Arte Joven Creation Grant (2018), the La Escocesa Artistic Experimentation and Research Grant (2018) or the participation in JACA19′ (Madrid).
He develops the design and content of projects for Intersecciones del Ayuntamiento de El Prat de Llobregat (2019) and is responsible for the artistic content of Escuela de Artes Prat (2.019). He designs and directs a study group in the context of La Escocesa and is part of the Idensitat asymmetries research group, developed within the framework of Fabra & Coats (2019).