Identidades punibles
Daniel Gasol
2021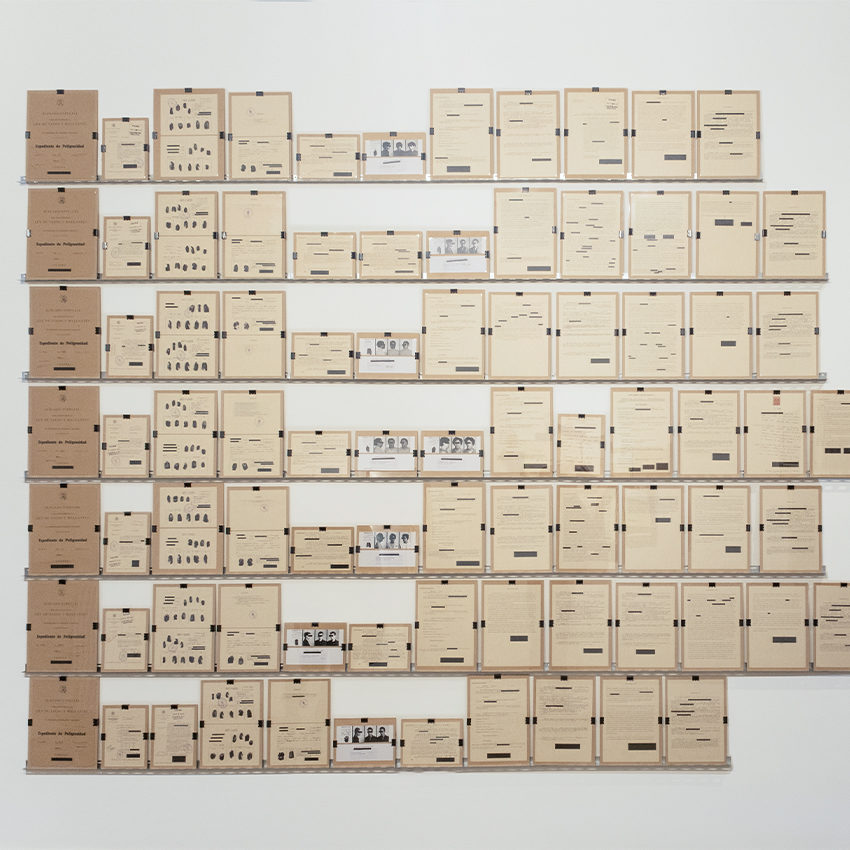 The desire to visit the Archive Vagos y Maleantes y Peligrosidad Social of the Arxiu de Justícia de Catalunya was born in 2018, when reading in the Periódico de Catalunya that Justice would allow consulting the files to doctors for academic research and/or entities related to the Law.
Using his title as Doctor in Fine Arts from the University of Barcelona, the artist Daniel Gasol informs the people in charge of the Arxiu that he will write an academic essay in the University context on the Law, accessing it regularly for approximately three years.
Check price
More about the artist
Daniel Gasol
Daniel Gasol is an artist and holds a PhD from the University of Barcelona (2015). His artistic practice revolves around mediation, critical pedagogy and collective dynamics. He questions dominant discourses constructed by the powers that be on identity, work, class or consumption that convert forms of fiction and/or reality. He began his career combining research and artistic production, investigating the mechanisms that constitute hegemonic narratives.
Discover more