Orden público: Vagos, Maleantes y Peligrosidad Social (sold out)
Daniel Gasol
2021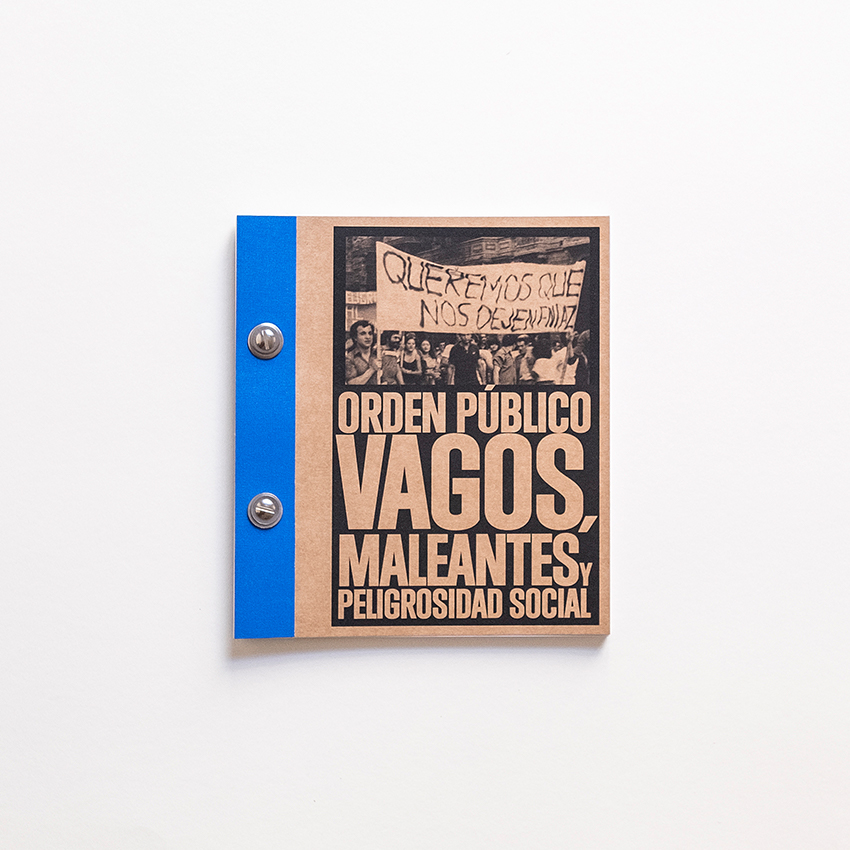 During the process of the project of the same name, the author writes several text essays in relation to the research carried out and gathers information on the laws studied from legal and sociological books and research papers, as well as from conversations with experts. The publication, which is published in photocopies for free circulation and without ISBN, presents reflections and data that make it possible to establish an x-ray of the legislative, legal, medical and social class mechanics of the Vagos y Maleantes y Peligrosidad Social Law.
Limited and numbered edition of 50 copies.
25,00€ (IVA incl.)
Out of stock
Collect in store
from 24 hours
More about the artist
Daniel Gasol
Daniel Gasol is an artist and holds a PhD from the University of Barcelona (2015). His artistic practice revolves around mediation, critical pedagogy and collective dynamics. He questions dominant discourses constructed by the powers that be on identity, work, class or consumption that convert forms of fiction and/or reality. He began his career combining research and artistic production, investigating the mechanisms that constitute hegemonic narratives.
Discover more