Your glossary in exchange for mine
Closing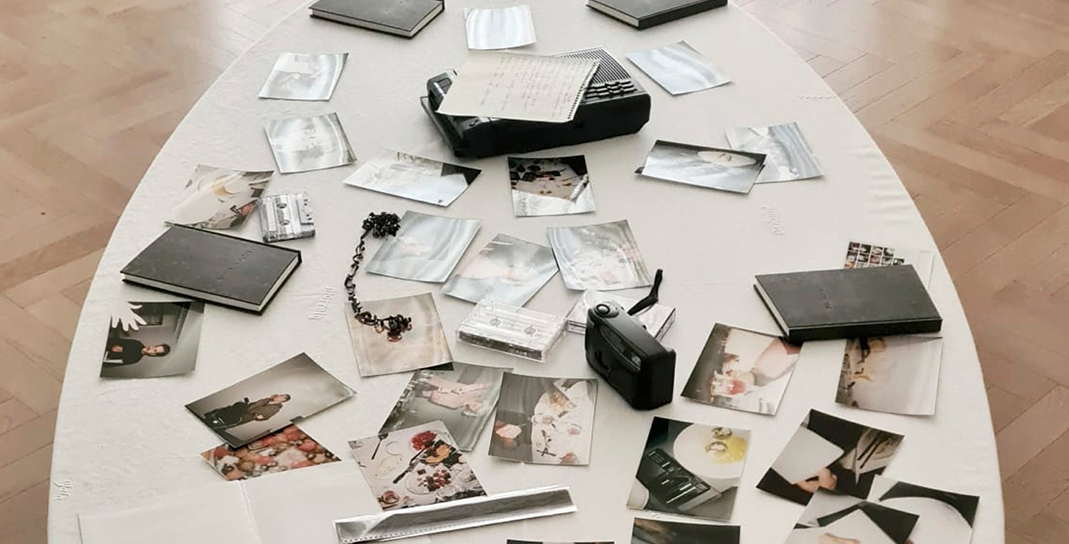 On Saturday 2 April at 12 noon we will meet to celebrate the finissage of Mercè Soler's project. It will also be the occasion to present the new artwork made by the artist from all the material recorded during the first last dinner on her personal album. The photographs, the cassette tapes and the pages of the notebooks of the six guests are now the documents with which Mercè gives life to another piece.
"… no remains are completely lost, for they are the origin of another cycle, another process.
An unmade bed or an uncleared table can also be a starting point."
Andrés Hispano
Curator
When
2 April 2022
2 April 2022
2 April 2022
12:00 - 13:30
Where
Chiquita Room

Book your tickets for Your glossary in exchange for mine


2 April 2022 @ 12:00

-

13:30
Book now
2 April 2022 @ 12:00

-

13:30
Artist
Mercè Soler
16 Feb - 2 Abr 2022
In Berlin he discovered bookbinding and it was on his return to Barcelona, after ten years, that he unites trade and concept. His books are transcriptions of everything that is not said.
Discover more