About "Un álbum"
Guided visit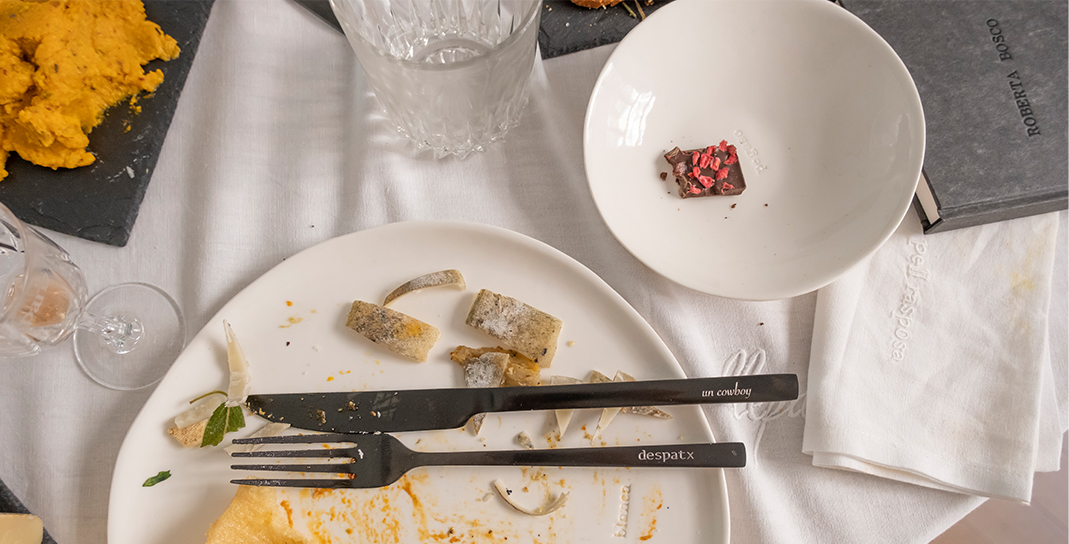 As part of her exhibition, the artist Mercè Soler invites us to explore her intimate album of experiences. An album that has no images, but a series of words inscribed both in her memory and in the table linen, crockery, cutlery and glasses on the table in the centre of the gallery room.
It was around this table that on 15 February the artist invited to dinner a poet, a journalist, a calligrapher, an actress, a writer and a typographer; six people who work directly with language and who, based on the intimate words of the artist, shared their experiences, leaving their own traces.
When
17 March 2022
17 March 2022
17 March 2022
19:00 - 20:00
Where
Chiquita Room

Book your tickets for About "Un álbum"


17 March 2022 @ 19:00

-

20:00
Book now
17 March 2022 @ 19:00

-

20:00
Artist
Mercè Soler
16 Feb - 2 Abr 2022
In Berlin he discovered bookbinding and it was on his return to Barcelona, after ten years, that he unites trade and concept. His books are transcriptions of everything that is not said.
Discover more