Records of an evening
Taller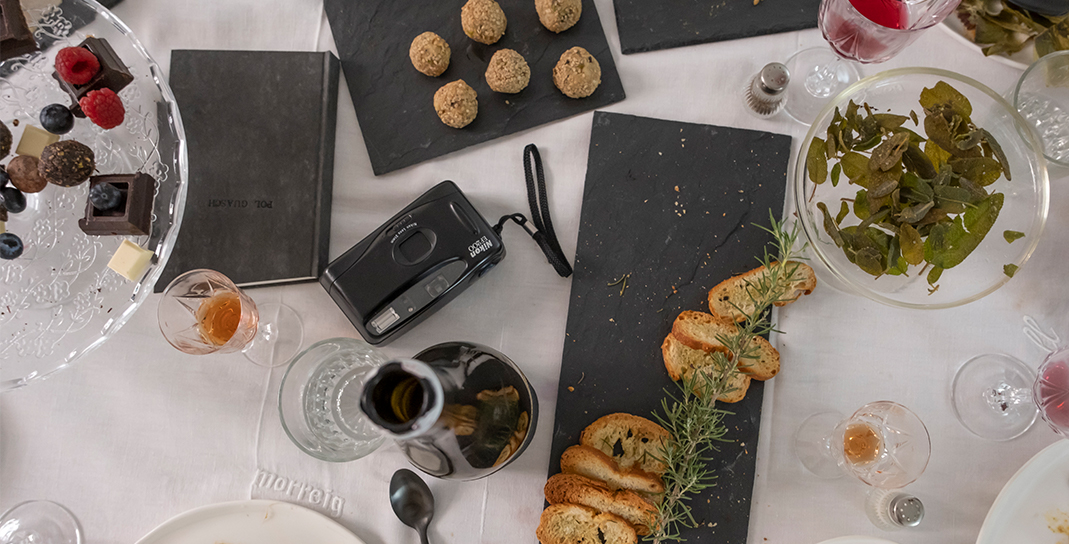 "Tuesday, February 15, 2022.
A table with silverware is laid out in the gallery. A dinner, a menu and a glossary.
Six diners, six notebooks, a tape recorder and a still camera.
No witnesses, no mobile phones, no instructions nor expectations.
Everything that happens during the evening will fade into memory, except for the documents that the guests decide to make in the form of writing, images or sound recordings. If they so wish."
Andrés Hispano
Curator
Mercè Soler invited six people who work with words to dine around a table that is their own album of experiences, activating the exhibition Un álbum. Now the artist invites us to discover and browse through the material recorded during the evening, which will soon be used to generate a new artwork.
When
12 March 2022
12 March 2022
12 March 2022
12:00 - 13:30
Where
Chiquita Room

Book your tickets for Records of an evening


12 March 2022 @ 12:00

-

13:30
Book now
12 March 2022 @ 12:00

-

13:30
Artist
Mercè Soler
16 Feb - 2 Abr 2022
In Berlin he discovered bookbinding and it was on his return to Barcelona, after ten years, that he unites trade and concept. His books are transcriptions of everything that is not said.
Discover more