Xavi Rodríguez Martín
"I usually tell stories where monsters, gods, aliens, dead children... emerge, claiming the metaphor to resist against hegemonic culture, scientific and industrial rationalism and institutionalized religion."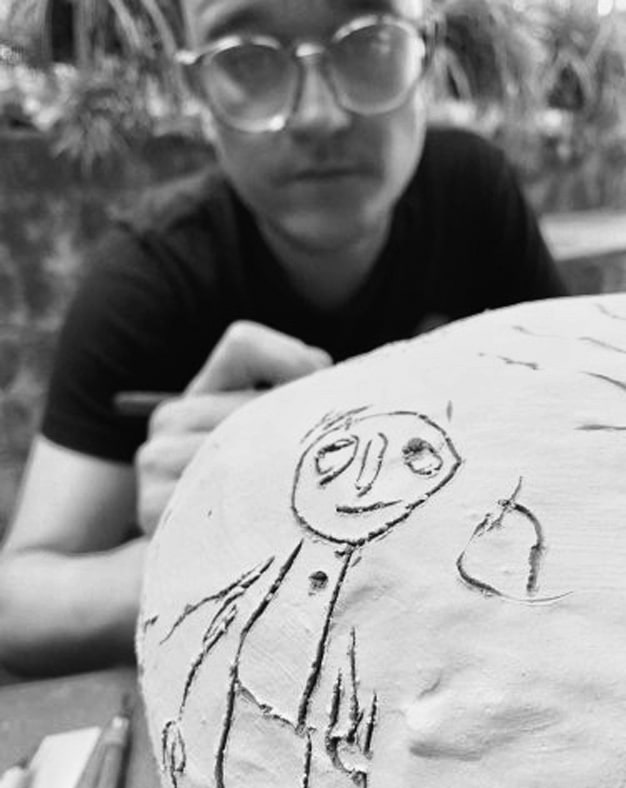 Teià, 1983
PhD student in Advanced Studies in Artistic Productions at the UB. Master in production and research at the Faculty of Fine Arts of the University of Barcelona. Graduate in Fine Arts and technician in applied arts to the wall by the Massana School.
Dedicated to artistic teaching, in the creation space BLANCDEguix, his artistic projects in the procedural field are mainly configured through the voice, reusing the radio medium as artistic material creating discourse with other disciplines such as performance, multiple reproducibility techniques, music and drawing.
His work has been seen in different spaces, both collectively and individually in spaces such as Sant Andreu contemporani in the exhibition El gran tour. At the Marguerit Milin Gallery in Paris with the work Comme baisser un livre, at the Loop Festival within the project "Discreet window" of the Espai Colona Gallery, at La Place Gallery and ARTS libris 2016, presenting the project, The children are dead and at Joan Miró Foundation, presenting the project "trajectorias el-líptiques, parabólicas e hiperbólicas".