Musical Carol Postcard
Pere Ginard
2017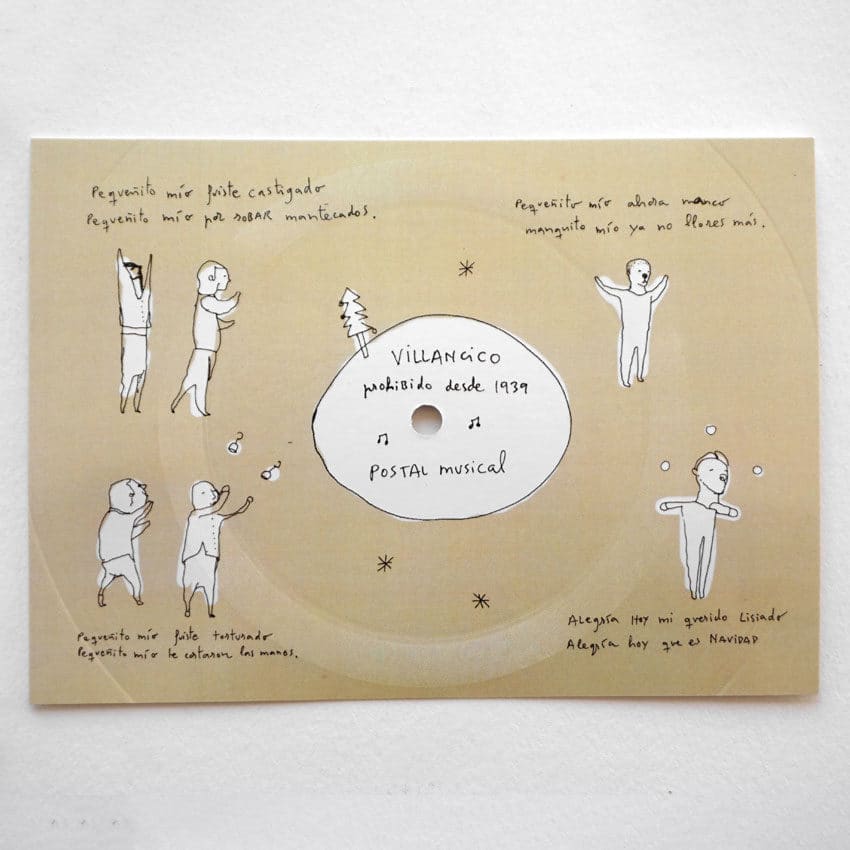 Pere Ginard joins forces with Nico Roig to create a postcard that is also a musical support that can be played on a record player. Pere draws the postcard and creates the lyrics of a carol that will later be sung and interpreted by Nico Roig.
5,00€ (IVA incl.)
Collect in store
from 24 hours
More about the artist
Pere Ginard
Illustrator, filmmaker and alchemist. His work is based on the exploration of perpetual motion and the melancholy creation of duels, triumphs, monsters, prodigies and mystical outbursts, as well as sometimes unfinished observations of things that turn towards the sun and blond wavy-haired people with a tendency towards baldness.
Discover more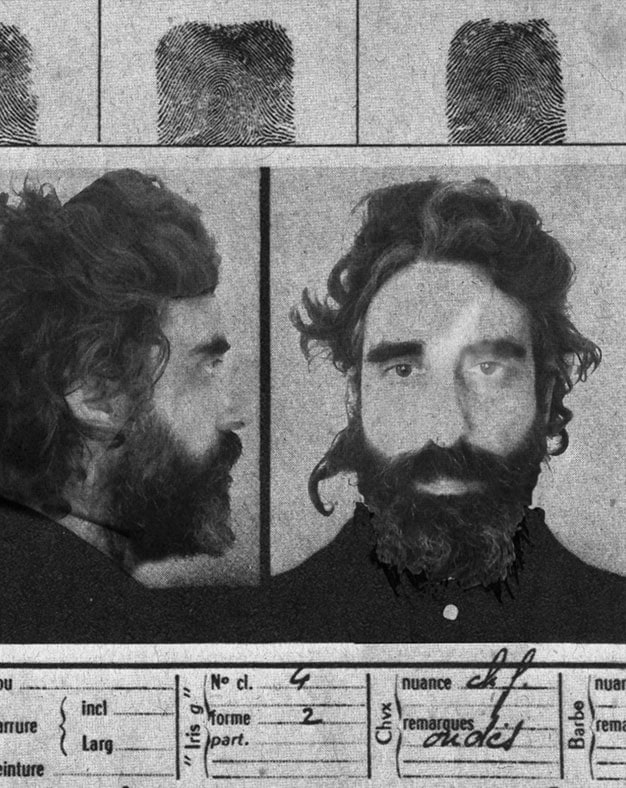 You may also like…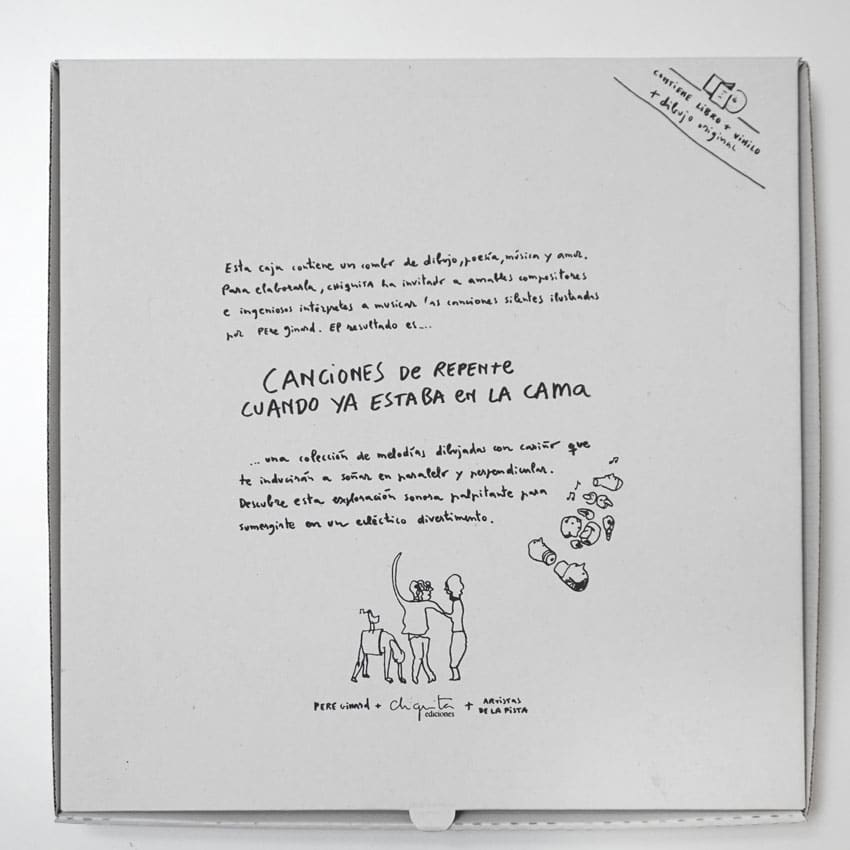 Artist's book
COFRE: Canciones de repente cuando ya estaba en la cama
Pere Ginard
38,00

€

(IVA incl.)
Add to cart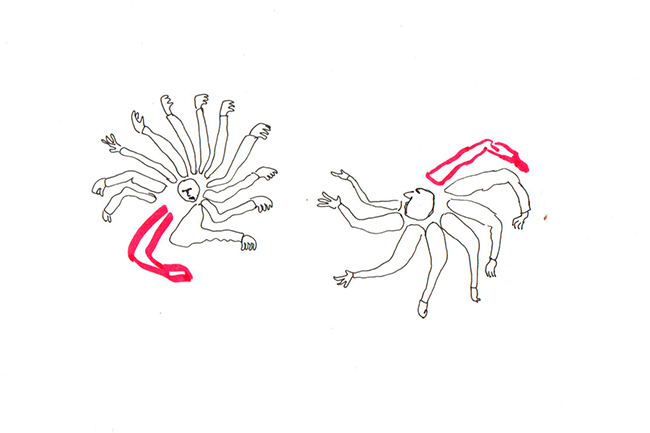 Original drawing
Original drawings by Pere Ginard
Pere Ginard
55,00

€

(IVA incl.)
Add to cart