COFRE: Canciones de repente cuando ya estaba en la cama
Pere Ginard
2017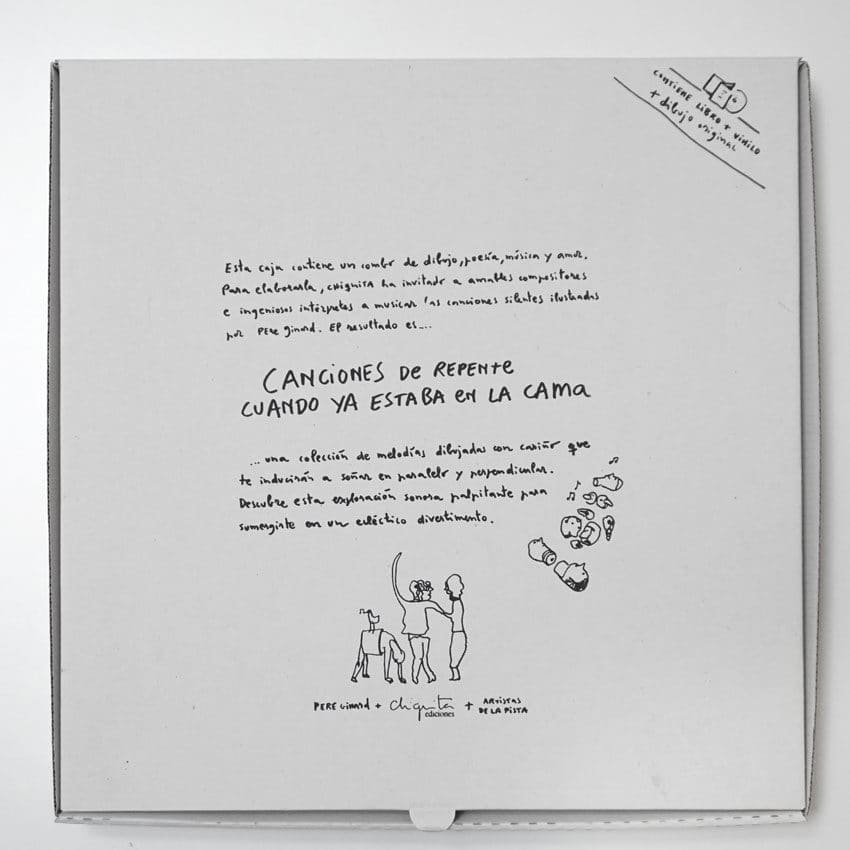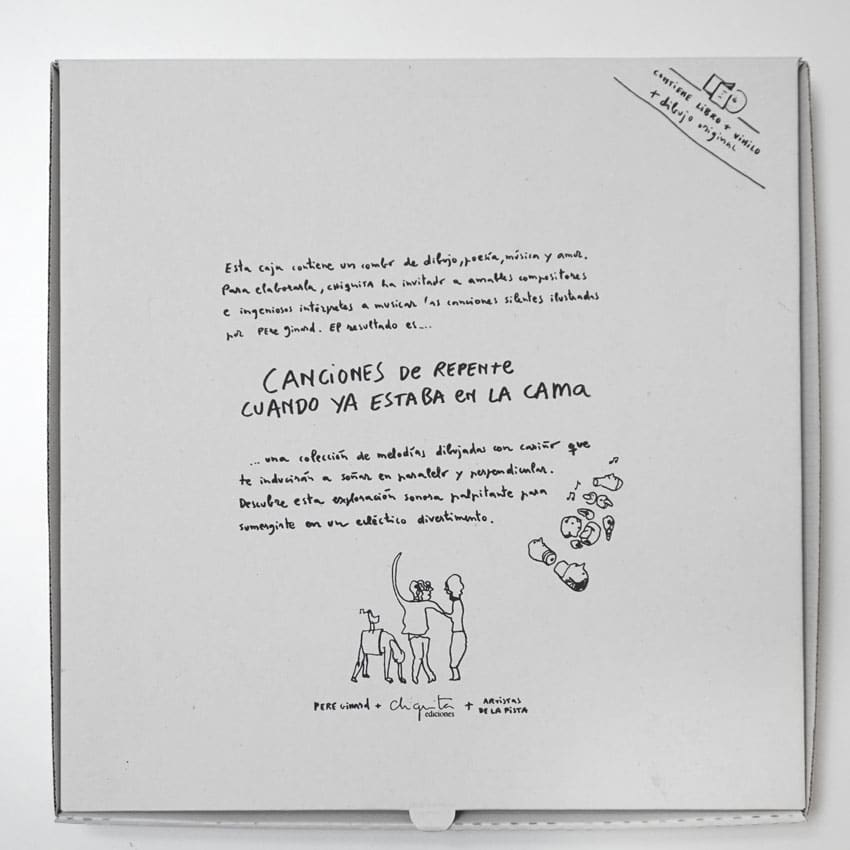 Silent songbook illustrated by the alchemist Pere Ginard and set to music by different bands and artists from the original lyrics and illustrations of the Mallorcan author. All imaginable musical genres fit into this box: bolero, lullaby, blues, suite, hymn, Christmas carol, cacophony … And also the great sound references of this author-orchestra: Elvis, the king of rock, Paganini the violinist, the intuitive Stockhausen , the drummer Gene Krupa, the influential The Velvet Underground, or John Cage the champion, among others. Each copy contains an original drawing by Pere.
Author of letters and illustrations: Pere Ginard
Authors of the melodies and musical performances: Maria Rodés, Llança SOSUN feat. Kaguda Yura, HA KOO, Las
Bahamas, Ezequiel Rodulfo and Patricia Valero, Javier Rodero, Lu Rois, Lord of the Ticket, VOC6DAT, Vitto Riba (I hate Paris), APME Project, Raquel García-Tomás.
Screen-printed cardboard box. Contains disc, book, original drawing by Pere Ginard.
38,00€ (IVA incl.)
Collect in store
from 24 hours
More about the artist
Pere Ginard
Illustrator, filmmaker and alchemist. His work is based on the exploration of perpetual motion and the melancholy creation of duels, triumphs, monsters, prodigies and mystical outbursts, as well as sometimes unfinished observations of things that turn towards the sun and blond wavy-haired people with a tendency towards baldness.
Discover more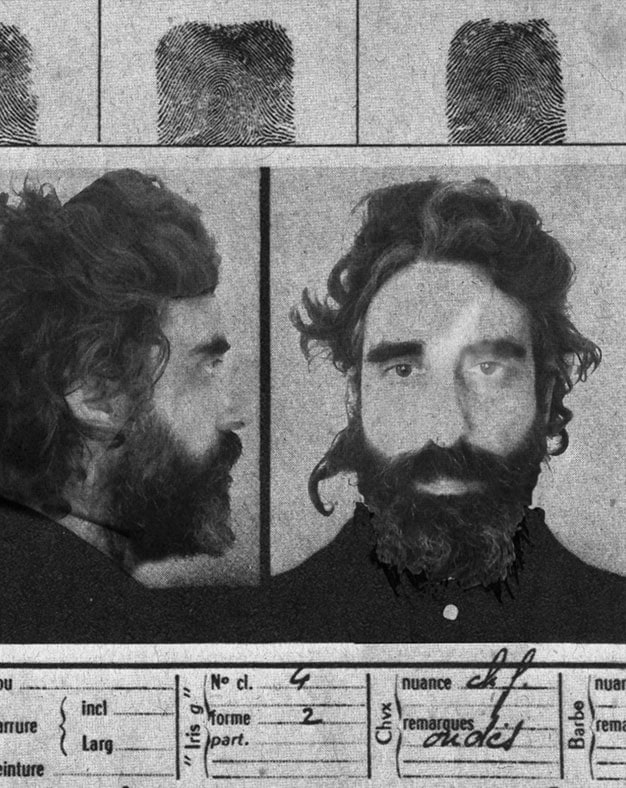 You may also like…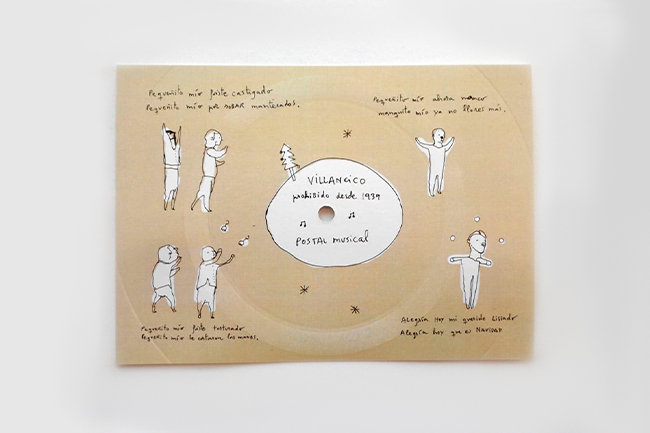 Artist's book
Musical Carol Postcard
Pere Ginard
5,00

€

(IVA incl.)
Add to cart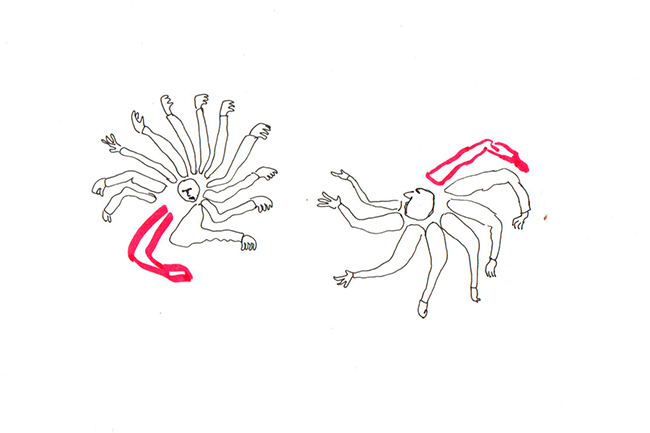 Original drawing
Original drawings by Pere Ginard
Pere Ginard
55,00

€

(IVA incl.)
Add to cart