sssssh #01 – Judith Adataberna
Screening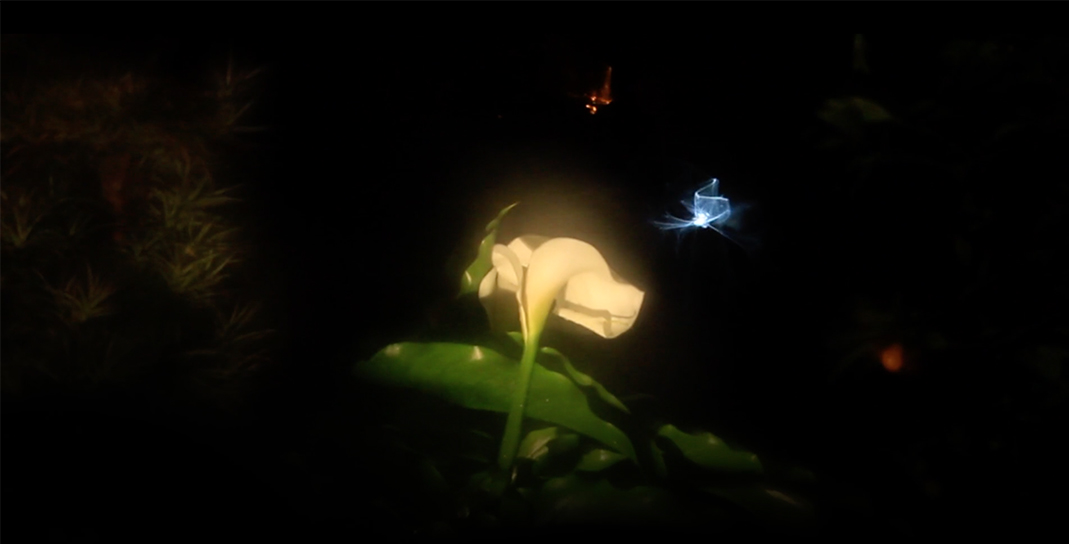 In this screening session of sssssh – camera film cycle, a series of short films by filmmaker Judith Adataberna will be shown in which the modes of perception are explored through the cinematographic medium. The (cinematographic) camera becomes a way of understanding reality in an exploration in which the world is separated from the way it is perceived by our senses.
Parpadeo (2018, 3:52 minutes)
Under the problematics of the acceleration of life in turbo-capitalist societies, Parpadeo is presented as a filmic experiment that plays challenging the threshold of visual consciousness. The absorption and effect of the bombardment of images to which we are habituated is deconfigured as a melody full of needs. From this perspective, two opposing spaces, city and nature, dialogue in a reflection on habitat.
Glimpses in the devil's eye (2019, 16:22 minutes)
I wonder what's inside the devil's eye, a kaleidoscope swirls inside the evil pupil. The world is tearing itself apart, that's the truest image my eyes can see. From the acceleration of particles to the threat of being devoured by another, I wonder when the evil was originated.
El Espectrorium (2017, 13 minutes)
A two-phase journey through the realm of the senses. The questioning of the real begins on the limits of our visible spectrum. An animal gaze scales the insect advancing through a floral system of sweaty colors. Between ultraviolet and infrared coexist the rules of a habitat whose attraction to light manifests itself as the reason for being alive. Only in this world of wild forms, light and darkness suggest an in-between where all the spectra and the first fantasies reign.
Inside the Microtubule (2021, 10:51 minutes)
In the middle of a snowstorm, I find myself lost in the mountains. In this act of searching, walking and remembering seem the same when my grandmother's voice seems to emerge from the shadows. A myriad of neuronal tracings inscribe a road map as the trembling flashlight discovers the pattern of the storm. I keep thinking that the road ends up defining subtle architectures in us, and marks us for life.
When
10 November 2022
10 November 2022
10 November 2022
19:00 - 20:30
Where
Chiquita Room

Price
Free€
Book your tickets for sssssh #01 – Judith Adataberna


10 November 2022 @ 19:00

-

20:30
10 November 2022 @ 19:00

-

20:30
Artist
Judith Adataberna
Filmmaker, photographer and visual artist, Judith Adataberna has developed her artistic imaginary through experimental cinema, photography and video-installation. She studied Fine Arts and completed her studies with a scholarship from the experimental film lab Master-LAV (Madrid).
Discover more