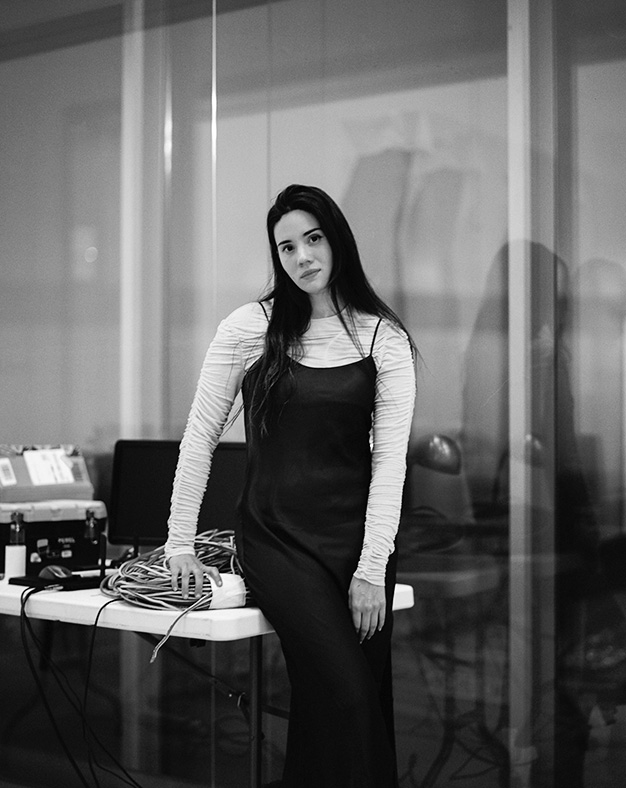 Vilaboa, 1992
Filmmaker, photographer and visual artist, Judith Adataberna has developed her artistic imaginary through experimental cinema, photography and video-installation. She studied Fine Arts and completed her studies with a scholarship from the experimental film lab Master-LAV (Madrid).
Born of sailor parents, she spent her entire childhood on an oyster punt, developing a close observation of nature and its phenomenology. Her interest in psychology and the mysteries of consciousness have been key to formulate simulative works in which she challenges scales and thresholds of perception.
Her concern for the mechanisms of survival and technological evolution has led her to ask questions about the human uprooting from nature.
Her work has been shown in film festivals such as Curtocircuíto, Playdoc, Filmadrid, Bendita Tú (Buenos Aires) and Intersección or galleries and spaces such as Sim Gallery (Reykjavik), Venice Art Projects (Venice), Hybrid Art Fair (Madrid), Leira Haus (Lugo), Museo de Arte y Tecnología ETOPIA (Zaragoza), Mercedes Benz fashion week, LEV in Matadero, Instituto Cervantes or La Casa Encendida (Madrid).