Ruta Art Nou 2022
Guided visit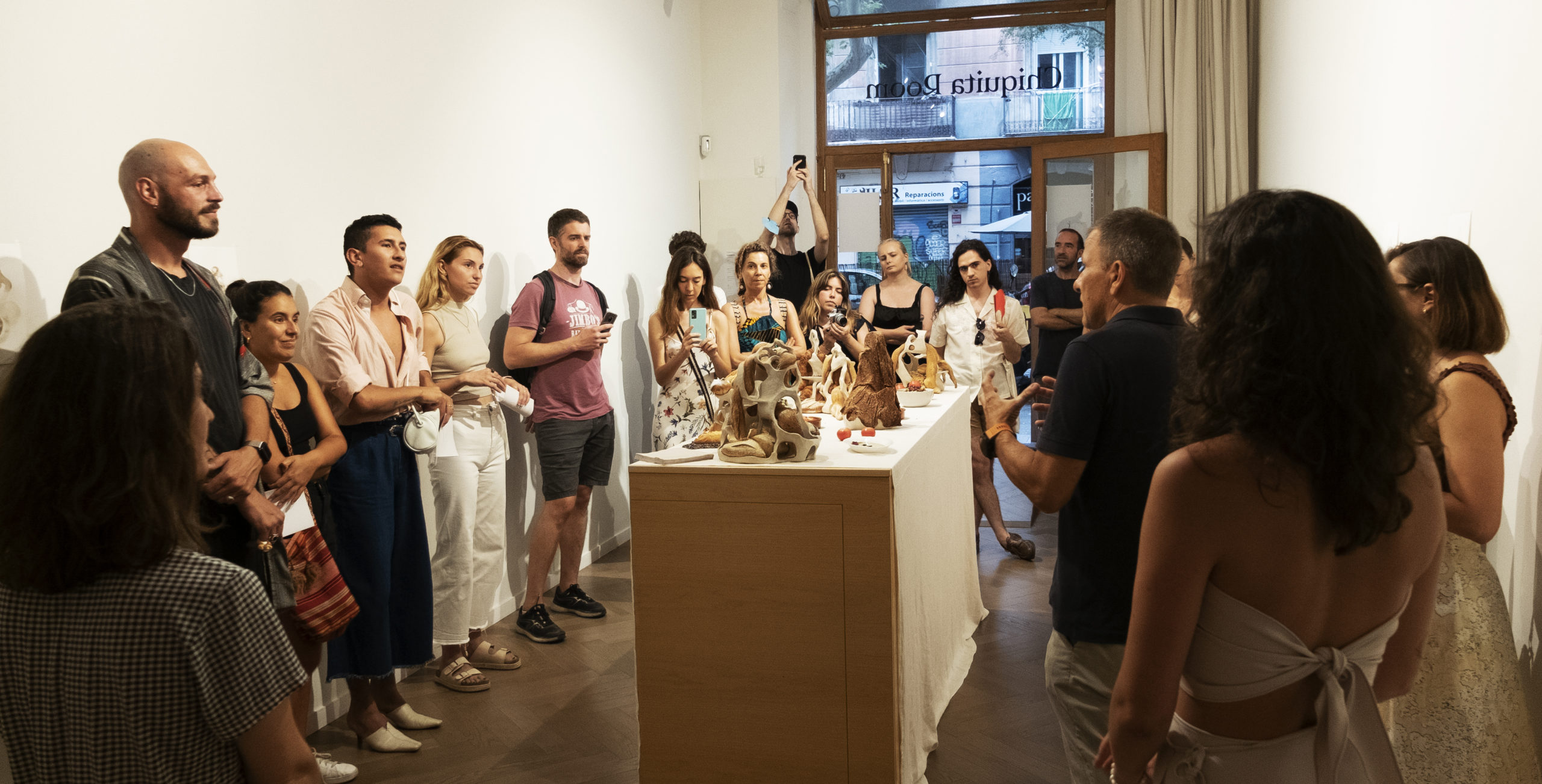 As part of the routes organized by Art Nou 2022, from Chiquita Room we propose a visit to the exhibition Sobremesa with Liliana Diaz, who created the sculptures of the exhibition in collaboration with Xavier Barriga, master baker of Turris.
Liliana Díaz will present her work and the sculptures that are part of this exhibition, in which ceramics and bread are intertwined in this particular sobremesa in which the public is invited to eat of them.
Free activity, prior registration: info@artbarcelona.es
When
27 July 2022
27 July 2022
27 July 2022
19:15 - 20:00
Where
Chiquita Room

Book your tickets for Ruta Art Nou 2022


27 July 2022 @ 19:15

-

20:00
Book now
27 July 2022 @ 19:15

-

20:00
Artist
Liliana Díaz
Liliana Díaz (Mexico, 1992) lives in Barcelona, where she develops her artistic practice by applying methods that materialize an approach between sculpture, installation, performance and other media.
Discover more