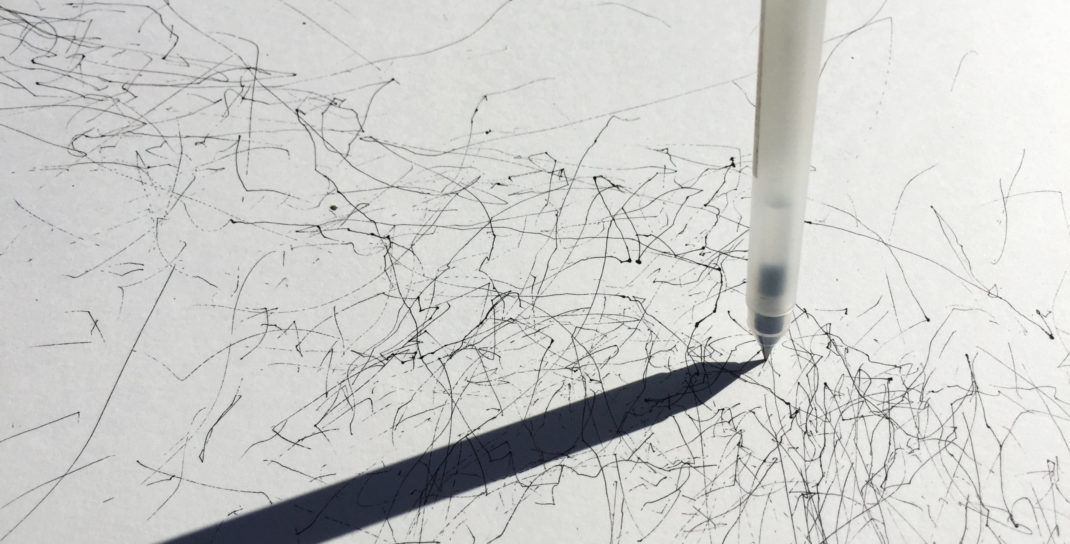 This summer we will be at the Artesantander fair with Sara Agudo Millán. From July 16 to 20, we will be showing in the 30th edition of the International Contemporary Art Fair drawings of the artist in two series of records with an important poetic charge. One of them is "Registros de viento" (Wind Registers), the series of drawings made from the movement of a pen suspended on a sheet of paper. The wind manifests itself and the artist acts to make it visible, questioning in a certain way the authorship of the work.
In this case, the drawings have been designed site-specific for different locations in Santander, such as the Palacio de la Magdalena, the headquarters of Banco Santander in Paseo de Pereda, the surroundings of the Cabo Mayor lighthouse or the Parque de las Llamas. The portion of time captured in the drawing invites us to cast off and let ourselves be swayed by the wind, to open our perception to the opportunity to see things from another perspective.
The second series, "Registros de recital" (Recital Registers), consists of a series of recordings based on the movement of painted lips while reciting poems by the Argentine poet Hugo Mujica. These pieces link the records to Sara Agudo's interest in performance and sound media. "Registros de recital" captures the trace of the gesture that mediates between text and sound, leaving a record of an invisible translation of the poem.
When
16 July - 20 July 2022
16 July 2022
20 July 2022
17:00 - 21:30
Where
Palacio de Exposiciones y Congresos de Santander
Calle Real Racing Club, 3, Santander, 39005
Book your tickets for Artesantander 2022


16 July 2022 @ 17:00

-

20 July 2022 @ 21:30
Book now
16 July 2022 @ 17:00

-

20 July 2022 @ 21:30
Artist
Sara Agudo Millán
25.06.2020 - 05.09.2020
Crossing various disciplines, Sara's artistic practice focuses on interventions in space, texts, installations, photographs and drawings understood as records.
Discover more