Two Concrete Things
Phillip Maisel,
2020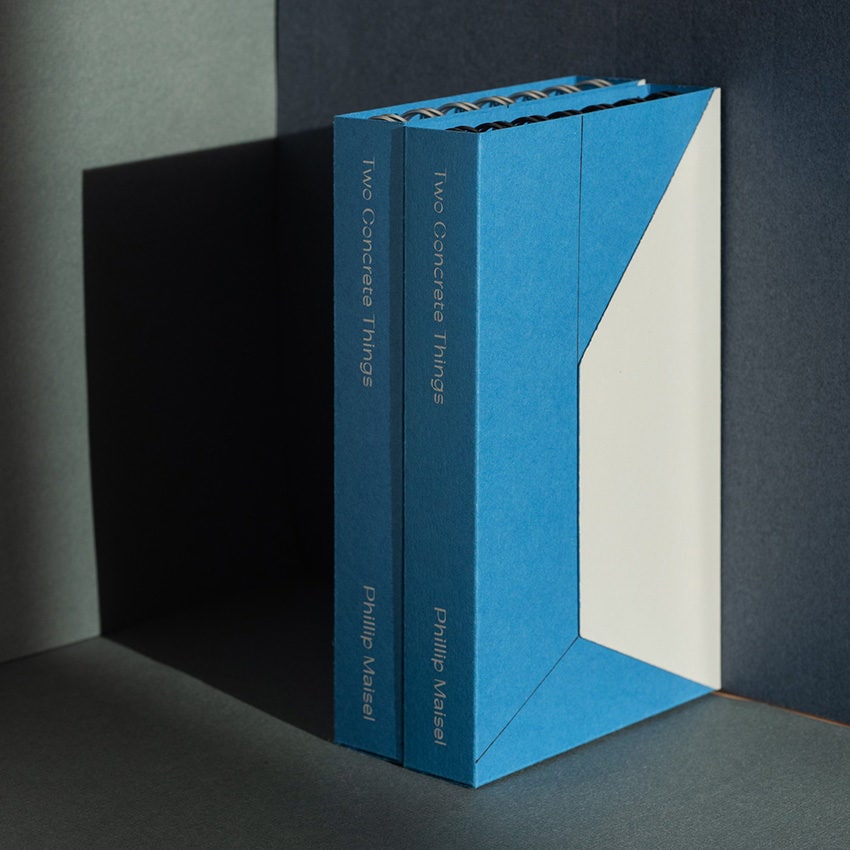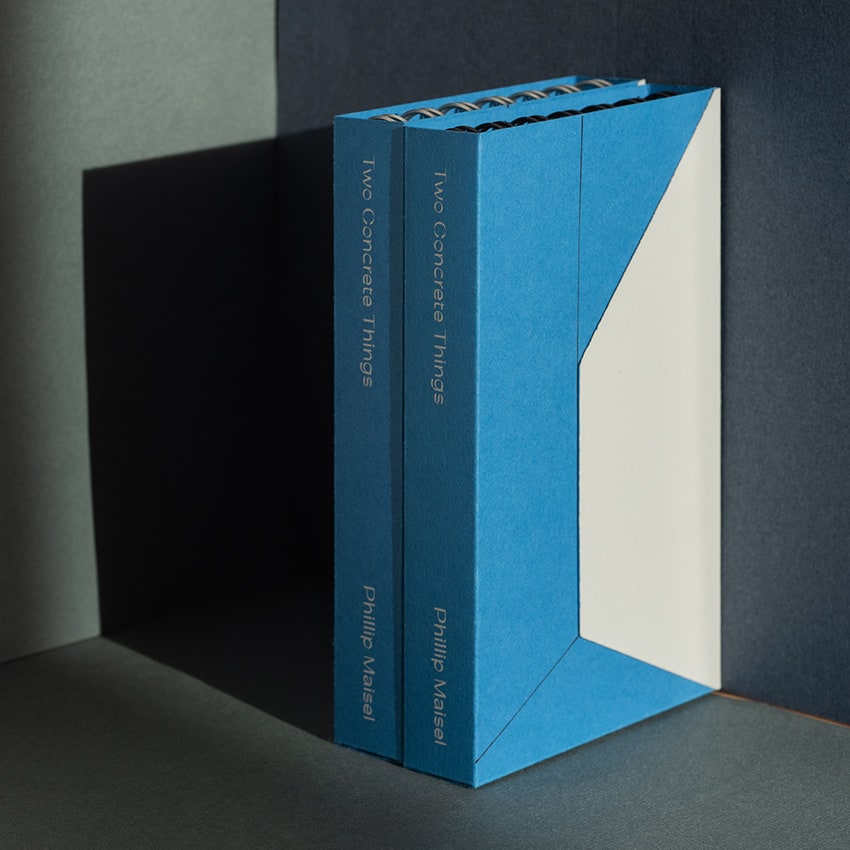 Publication containing 42 printed images on which the artist has applied cuts, collages or drawings. Maisel collects everyday materials, utilizing them to create sculptural arrangements in shallow spaces and then he photographs the arrangements, continuously readjusting and rephotographing the materials in place. As the same objects are reoriented through a series of images, the elements gain distinct visual traction through their repetition and reappearance.
Numbered edition of 50 copies (format 8.8 x 13.8 cm), with two different versions of cut, collages and drawings. Printed in HP Indigo on 240g Classic Smooth Pergraphica Paper and bound in black or silver wire-o.
The publication is protected with a case designed by the artist and silk-screened by hand on 270g Adriatic Colorplan paper.
60,00€ (IVA incl.)
Available on backorder
Collect in store
from 24 hours
Shipping
Between 1-3 days (from 3 €).
International shipping available.
More about the artist
Phillip Maisel
Maisel's working practice explores the language of photography through sculpture, collage, and photographic objects. Subverting the viewer's own visual literacy and expectations of photographic space, he provokes a reevaluation of both the use value and two-dimensionality of the medium.
Discover more