The Structures of Everyday Life
Louis Porter
2022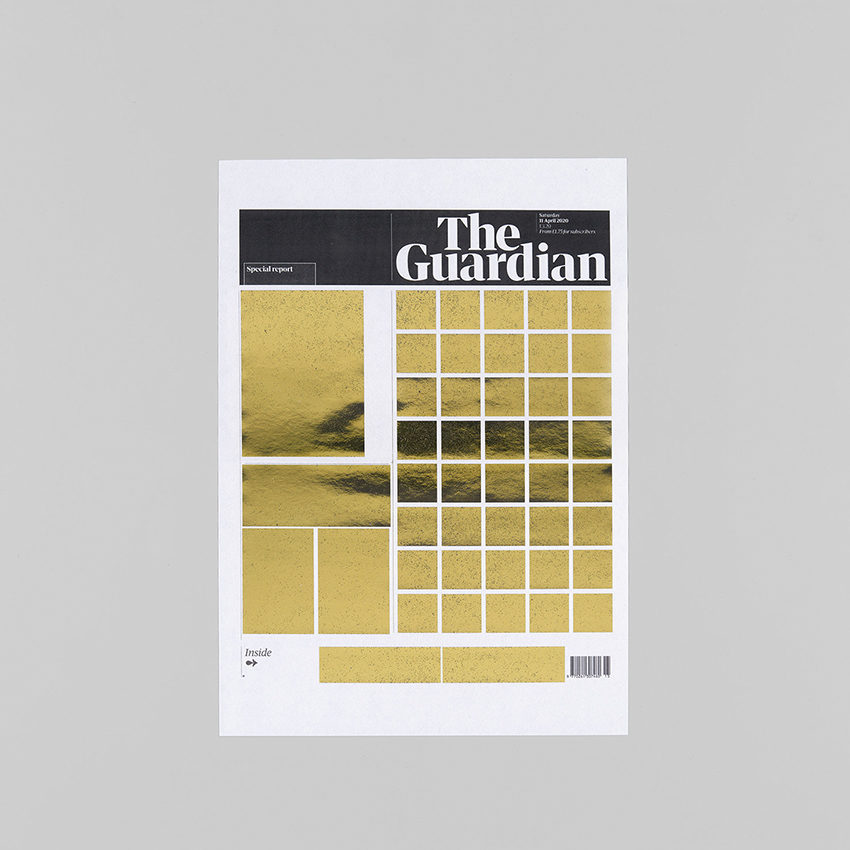 During the month of April, 2020 the artist downloaded and printed – on a home office printer – the front pages of a variety of international newspapers. Articles relating to the dominant news story were then redacted by hand using gold foil. This folder presents a remaking of four of these prints. The Structures of Everyday Life takes its name from the second book in French historian Fernand Braudel's trilogy, Civilization and Capitalism, 15th-18th Century. It presents history as being made up of large systems that evolve slowly over time and suggests that wars, famines and plagues can often distract from deeper, more significant developments in our societies.
4 pages, laser jet on cotton rag with gold hotfoil
Handmade enclosure designed and produced by Rahel Zoller
21cm x 29.7cm
Edition of 50
250,00€ (IVA incl.)
More about the artist
Louis Porter
Louis Porter is a London based photographer, artist, researcher and educator in historical photographic processes. His artwork involves working with books and archives.
Discover more