Small drawings by Jaro Varga
Jaro Varga,
2020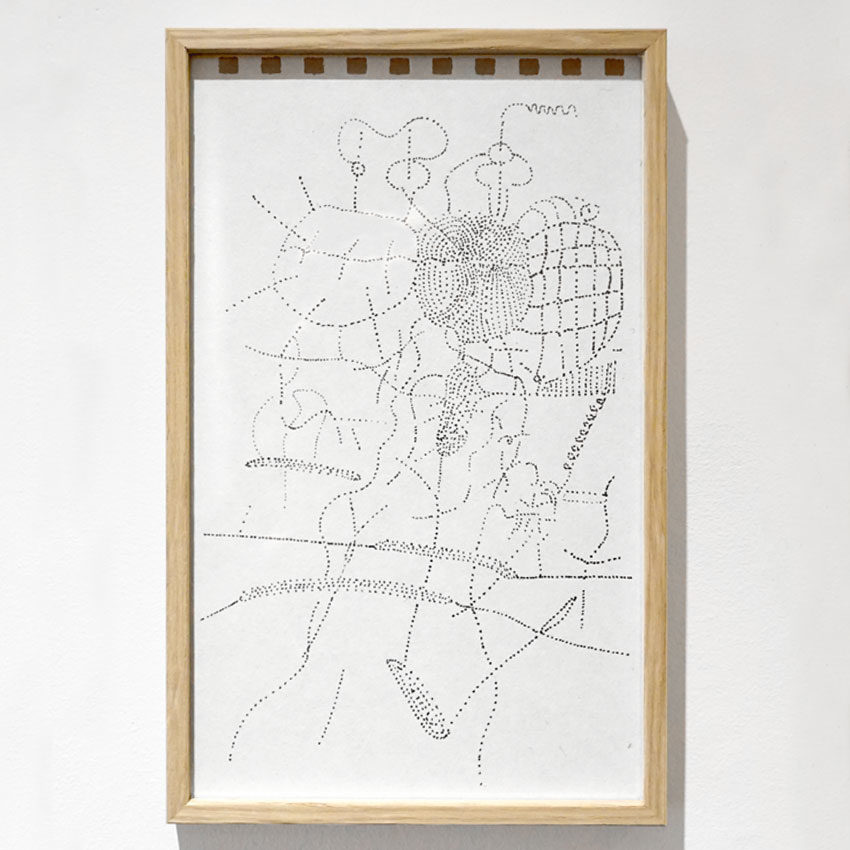 In parallel to Jaro Varga's theoretical research to establish a critical reading between libraries in Barcelona and his own personal archive, the artist makes a series of drawings in an intuitive way that activate a choreography of the mind. Something similar to what could be called automatic drawing leads the artist to link memories and draw constellations. A total of 70 original drawings are exhibited in an installation at Chiquita Room and the series is also part of the book The Yellow Book published by Chiquita Ediciones as part of the project.
Contactar para precio
Collect in store
from 24 hours
Shipping
Between 1-3 days (from 3 €).
International shipping available.
More about the artist
Jaro Varga
Jaro Varga is a Slovak visual artist and curator based in Prague, Czech Republic. He earned a master's degree and doctorate from the Academy of Fine Arts and Design in Bratislava, and also participated in student exchanges at the Academy of Fine Arts in Vienna, the Academy of Fine Arts in Wroclaw and Slippery Rock University of Pennsylvania in the USA. Jaro is fascinated by how until recently our knowledge of the universe has been expressed through writing – speculations, theories or theorems without a solid foundation in exact science and research. The subject of the universe and its exploration would seem to be a logical continuation of his interest in the principles of how the sum of our knowledge is created, including the continued failure or inability to discover how things "really are."




Discover more