Llenguatge
Eduard Escoffet
2023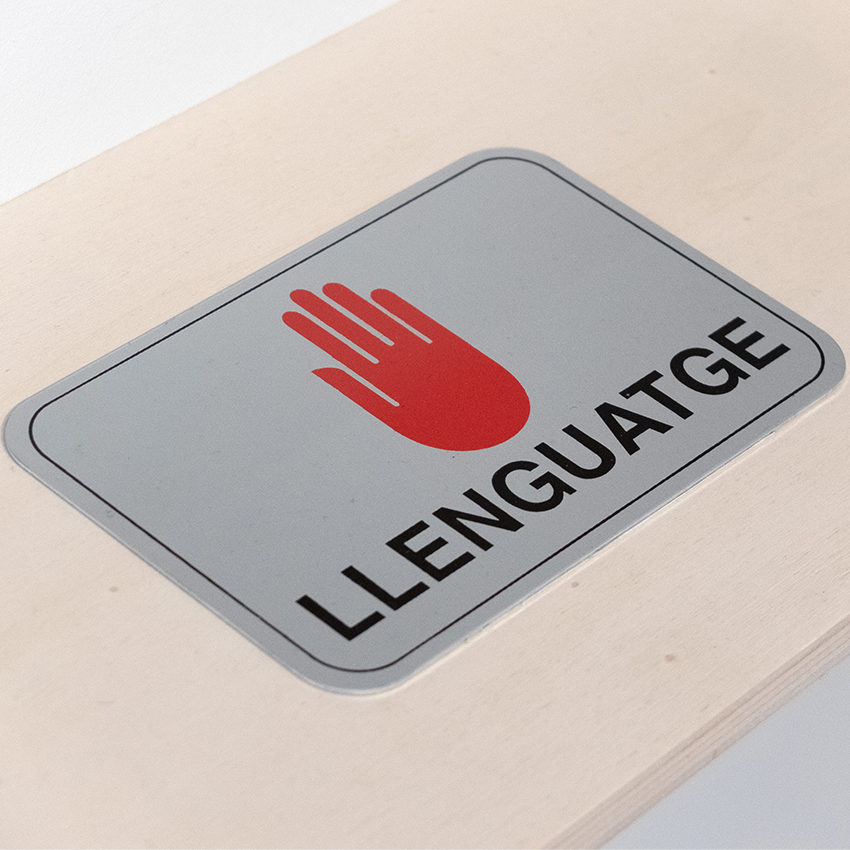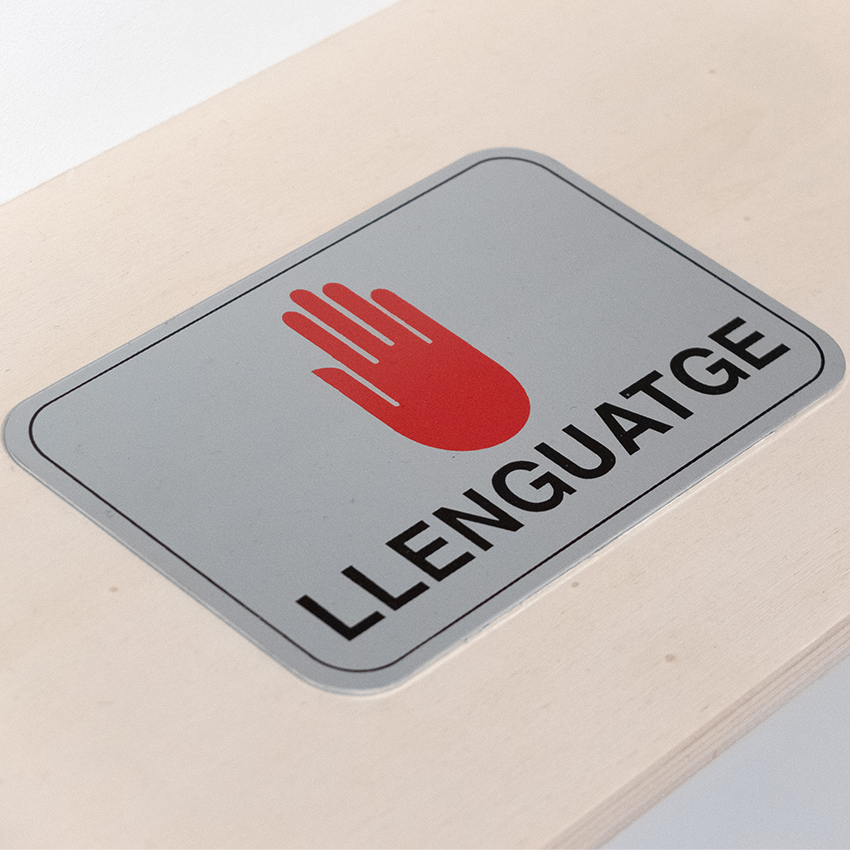 "there is life and then there are a handful of bipeds expelled from reality by language; according to them, the world impermeable: everything is language"
Limited edition of 10 copies published by Chiquita Ediciones and The Green Parrot on the occasion of the exhibition Growth and Degrowth of Howard Roark (2023).
Metal plaque 10,2×5,5 cm
208,00€ (IVA incl.)
More about the artist
Eduard Escoffet
Poet and sound artist. He has always been known for crossing borders between artistic disciplines with poetry and language as a starting point. In his work he addresses subjects such as the body and desire, the text as architecture, digital feudalism and reflection on the city and the limits of growth.
Discover more