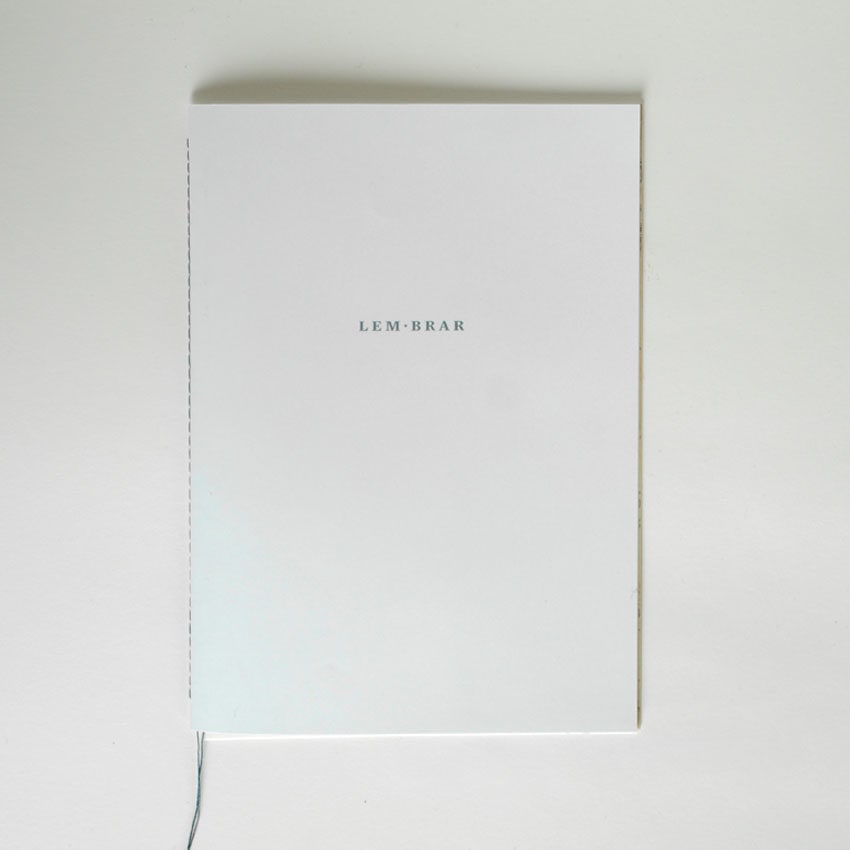 Lembrar surge de una colaboración performatica entre Alba Serinya y Mar Casaramona con Xana Sousa en el marco del festival internacional de libro de artista Como Pedro por mi casa. Las tres artistas, de sitios totalmente distintos, se unen para recordar a sus abuelas paternas: Berta, Lola y Bia. La publicación nos sumerge en su recuerdo, que reposa en paisajes, objetos, cajas de costura, recetas y canciones de cuna, pero también en nuestra sangre y en la sabiduría que nos legaron.
La edición está publicada en cuatro idiomas (portugues, español, catalán e inglés) por Chiquita Ediciones impreso en Papel Munken 100g  y la portada en 150g. Incluye una fotografía polaroid de la performance de la que surge la edición. Paginación hecha por Pedro Moleiro.
12,00€ (IVA incl.)
5 in stock
Collect in store
from 24 hours
More about the artist
Xana Sousa
She develops her work in the field of drawing and painting, making interventions on recovered old papers, fabrics and objects, focusing her process on the relationship between subject, object and space, spun by the concept of memory.
Discover more