Print of "Una cançó per a ningú"
Mercè Soler
2022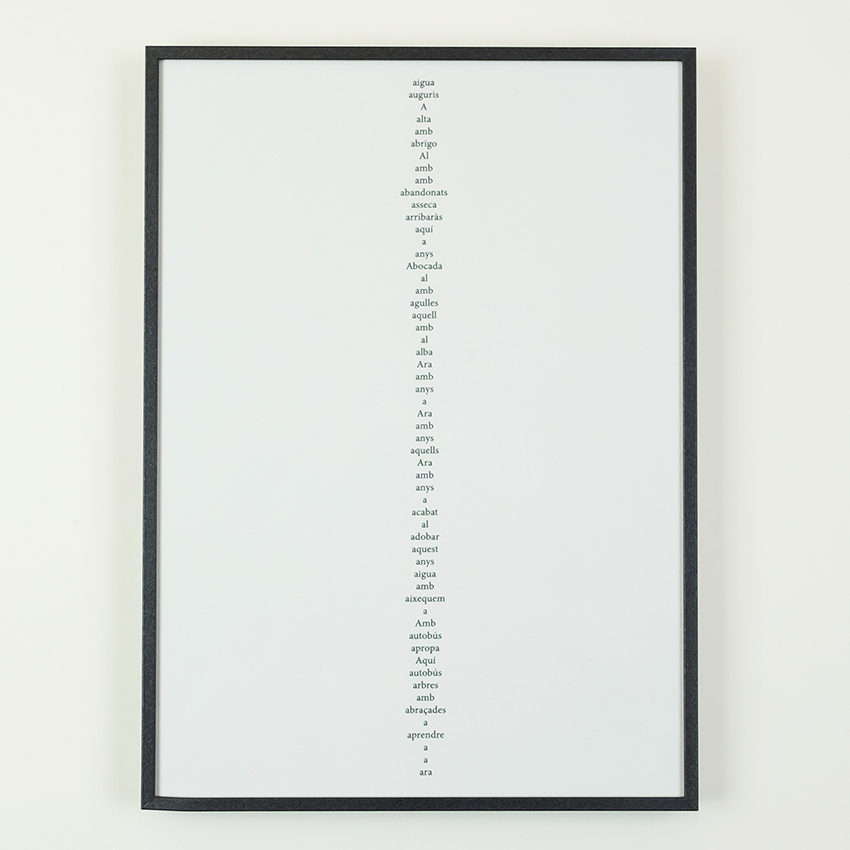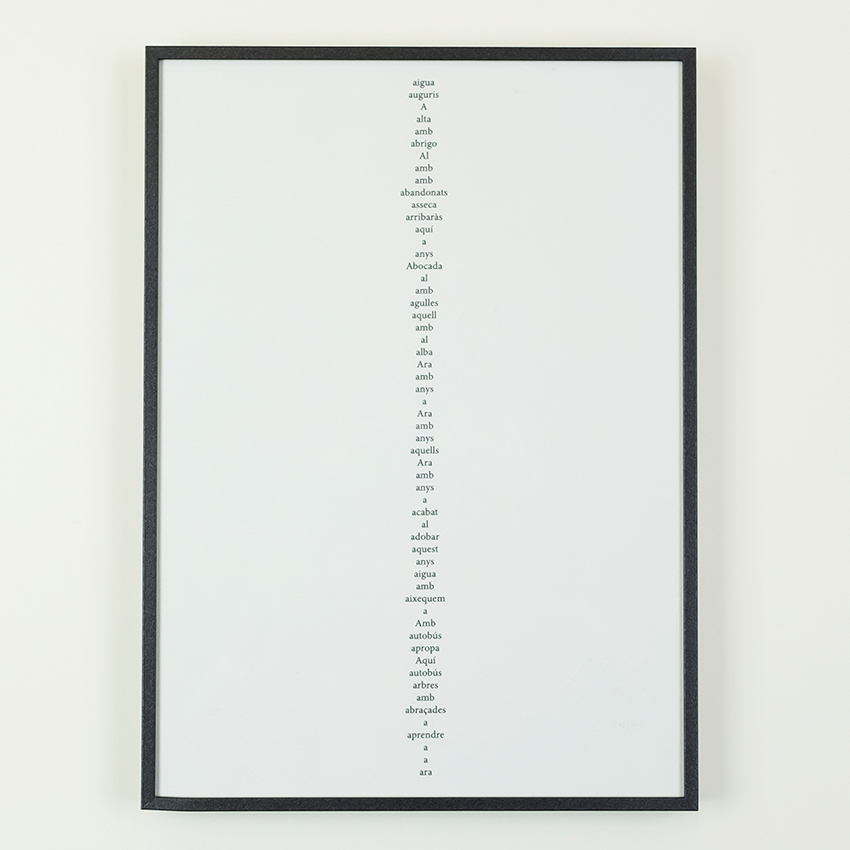 Print of one of the pages of the artist's book Una cançó per a ningú, by Mercè Soler, in which the artist names, in order of appearance and at the same time alphabetically, the words of the book of poetry with the same name by Felícia Fuster.
Edition of 10 copies per page.
25,00€ (IVA incl.)
58 in stock
Collect in store
from 24 hours
More about the artist
Mercè Soler
In Berlin he discovered bookbinding and it was on his return to Barcelona, after ten years, that he unites trade and concept. His books are transcriptions of everything that is not said.
Discover more