Ella estaba allí | Elle était là (sold out)
Esther Ferrer
2021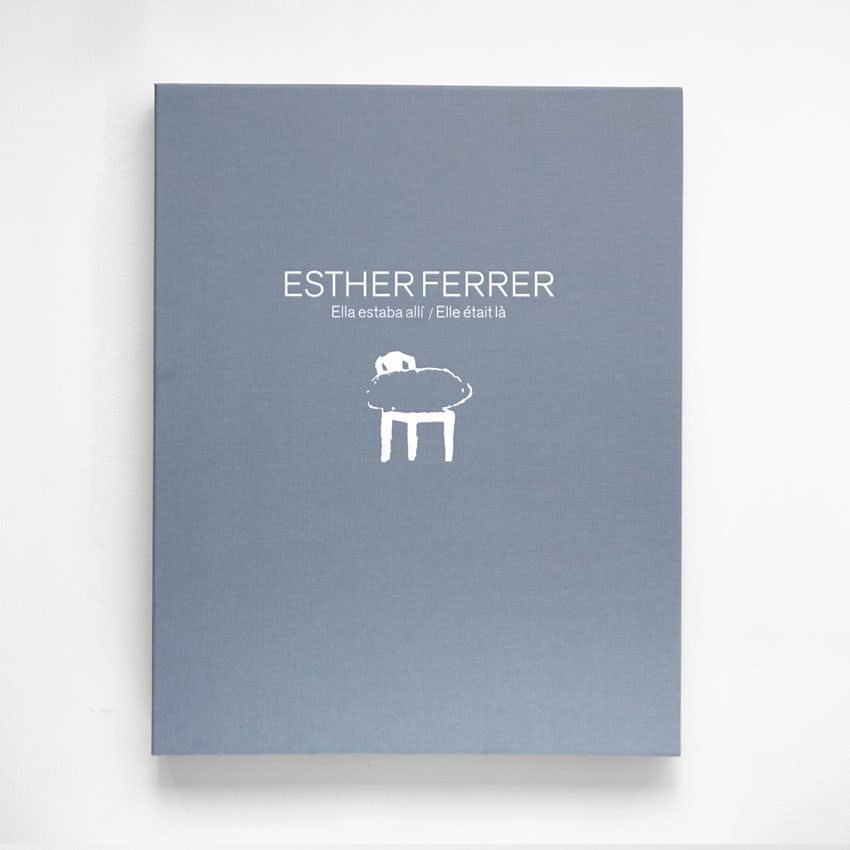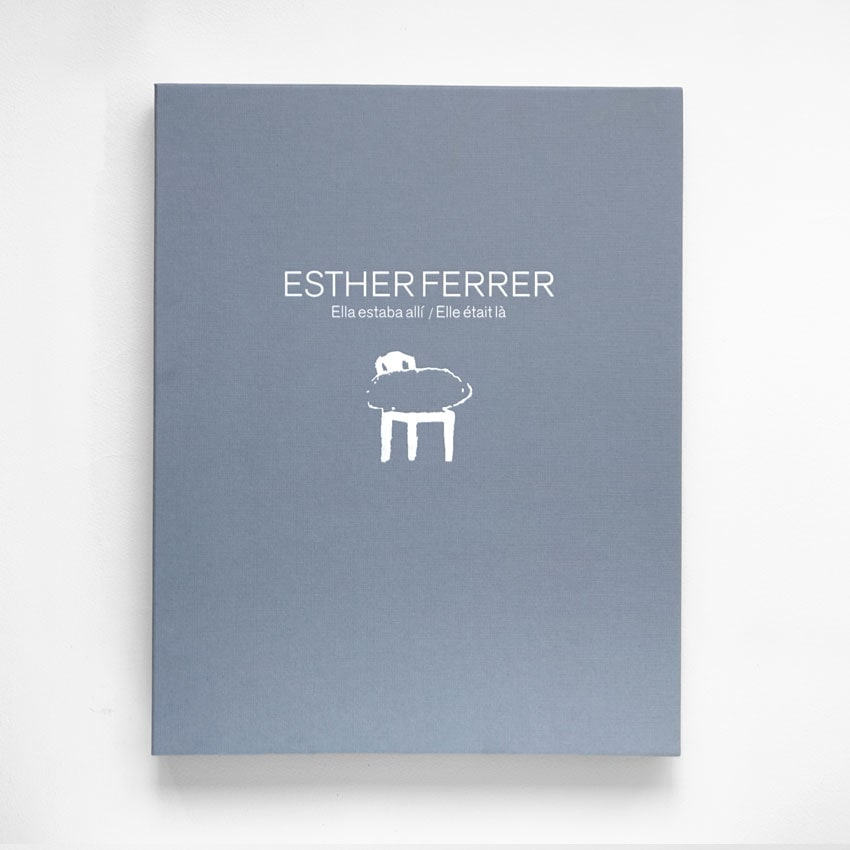 This edition has been created by Esther Ferrer as a creative game. It consists of five photographs on acetate belonging to different versions of the series Elle était là and three different coloured backgrounds, together with a poem by the artist and a text by Eduard Escoffet.
The pictures are made of acetate so that you can superimpose them as you like and thus create different variations of the piece. By combining the different backgrounds, you can multiply these variations to obtain hundreds of different works. More than the number of days in a year. Just as the origin of the work is random – Esther found the two objects she is holding in her hands in the street – the final form is also left to the chance of whoever wants to open the box.
Limited edition of 150 copies signed by the artist.
425,00€ (IVA incl.)
Out of stock
Collect in store
from 24 hours
More about the artist
Esther Ferrer
Considered one of the pioneers of performance art in Spain, she has a continued presence in the international context and a special influence on younger generations of artists.
Discover more