Bad memory
Blanca Viñas
2016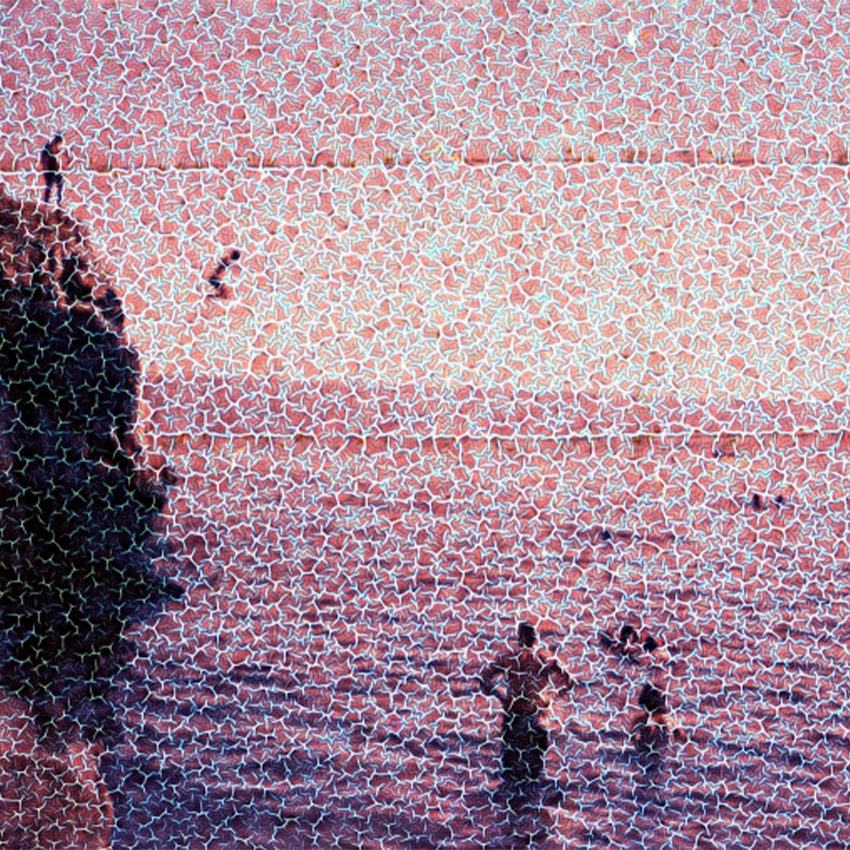 Framing sloping horizons, using expired reels, using colour filters without criteria, forcing light inputs or exposing the film more than once are some of the interventions that Blanca Viñas puts into play in her analogue photographs.
Reel: Colorslide 3M – 50ASA
Technique: Chemical intervention – Expired reel (20 years approx.)
Format: 32 x 45 cm
150,00€ (IVA incl.)
More about the artist
Blanca Viñas
Blanca Viñas explores ambiguous, fragile and unrecognisable spaces through analogue photography. The playful nature of the photographic shot by incorporating accident and chance through the imposition of rules and constraints is part of her creative process. For this reason, her work speculates on the relationship between space and time, places the laws of gravity under suspicion and recovers the importance of the unconscious. In short, she seeks to stimulate different - and therefore critical - views of what is happening.

Discover more