sssssh #07 – Marie Losier
Screening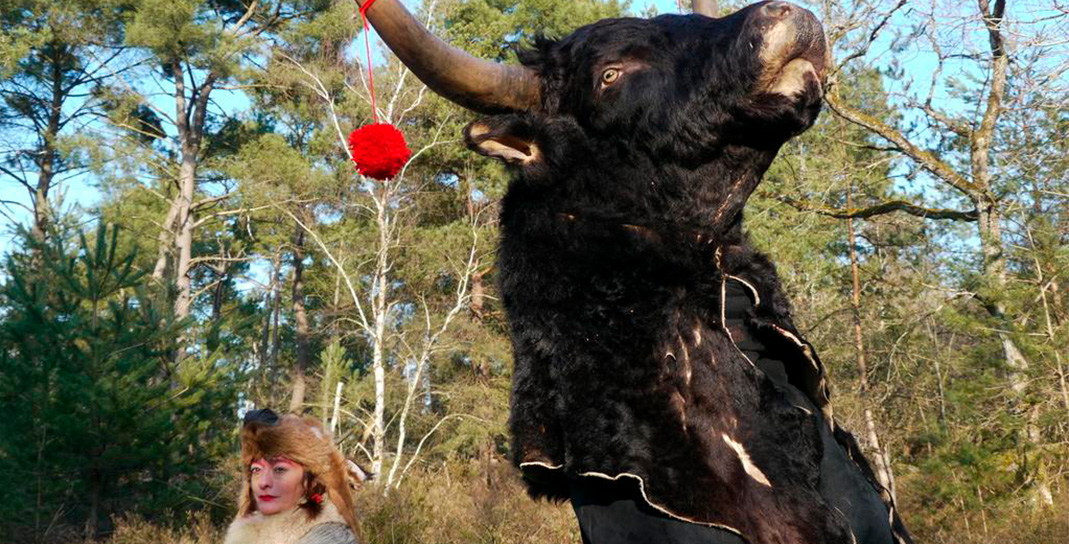 This screening of Marie Losier's short films offers a panoramic view of almost twenty years, from the miniature houses of the Chicago Museum of Arts to a "cathedral of science", from the intimate and surreal portrait of Mike Kuchar to the magical ritual of three witches who find Ludwig II of Bavaria frozen in the middle of the forest. Marie Losier's films, extravagant, poetic, dreamlike, always offer an original and fantastic perspective on the everyday, on ways of expanding reality through the imagination, embracing the unexpected.
Miniature Houses From Chicago Museum of Arts (2002, 3 minutos)
In camera edit, one roll of film, a visit with my friend Brian Frye of his favorite museum with the Joseph Cornell pieces and the miniature magic room.
Bird Bath and Beyond (2003, 13 minutos)
"I don't put myself into my movies because that would be too much – my pictures reflect my own feelings. So hopefully it's entertaining. Otherwise I can't bear looking at them, ha ha!" (Mike Kuchar). In this dream-portrait of Mike Kuchar, he floats through his memories as the sea, space and sky drift past. Wrapped in odd costumes, he frolics with the imaginary creatures surrounding him, and recalls the creatures of his own imagination.
Which is Witch ? (2020, 6 minutos)
Louis II of Bavaria has been petrified in the ice since time immemorial. We find him in a forest, luckily he is alive! Three witch sisters try to defrost him and unravel its musical mystery. We are propelled with them in a colorful and surreal fairy tale.
Electric Storm – 100 Years of Theremin (2020, 5:50 minutos)
Electric Storm celebrates the beginning of electronic music marked by the 100th birthday of the Theremin. Dorit Chrysler envisioned its setting in a "Cathedral of Science" namely at CERN, the international Nuclear Research Center at Geneva. Teaming up with Film Maker Marie Losier, "Electric Storm" was filmed (by Marie on 16mm) at the CMS collider cave of CERN.
When
18 November 2022
18 November 2022
18 November 2022
19:00 - 20:00
Where
Chiquita Room

Price
7€
Book your tickets for sssssh #07 – Marie Losier


18 November 2022 @ 19:00

-

20:00
18 November 2022 @ 19:00

-

20:00
Artist
Marie Losier
Marie Losier is a filmmaker and curator who's worked in New York City for 23 years and has shown her films and videos at museums, galleries, biennials and festivals. Losier studied literature at the University of Nanterre (France, BA, 1995) and Fine Arts at Hunter College, City University of New York (MFA, 2003).
Discover more