Parabolic Structures
Exhibition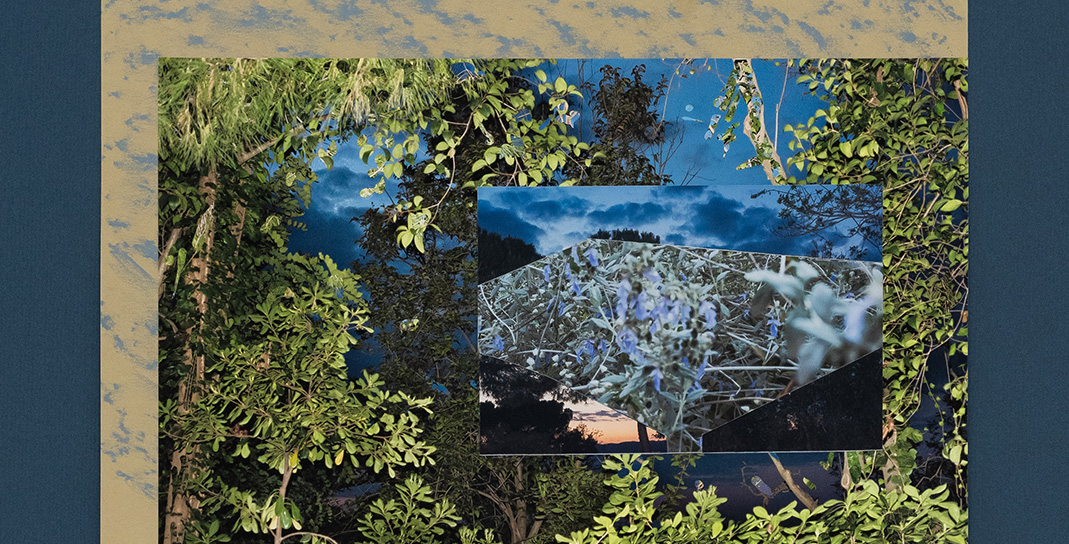 With Parabolic Structures, Phillip Maisel addresses family histories and broader notions of displacement, belonging, and what remains in our absences. Through an intertwining of personal experiences and historical events, Maisel became interested in the old Jewish cemetery in Montjuïc and the gravestones that were later used as building material in Barcelona, taking pictures and making frottage in situ. He collects old pictures of groups and families in Catalunya, which invite speculation about their lineage, pulling them into dialogue with photos of family gatherings from his own archive, as well as sound structures encountered during his time in Montjuïc. These acoustic mirrors resonate with the artist, formally and metaphorically, with their promise of the possibility for connection over spatial and temporal distances. Weaving various stories and histories, Maisel combines and collages the materials to present a fragmented visual world with a non-hierarchical associative flow, where many readings are possible.
Opening of the Exhibition: Thursday, September 15, 6:00-8:00 pm.
When
15 September - 29 October 2022
15 September 2022
29 October 2022
Tuesday to Friday: 12 am – 8 pm
Saturday: 10 am – 2 pm
Where
Chiquita Room

Book your tickets for Parabolic Structures
15 September - 29 October 2022

Tuesday to Friday
12 am – 8 pm
Saturday
10 am – 2 pm
Book now
15 September 2022

-

29 October 2022
Artist
Phillip Maisel
Phillip Maisel utilizes site-informed materials to create sculpture, collage, and photographic objects, which serve as venues for contemplation about the materials themselves. His work subverts expectations of photographic space and the viewer's visual literacy as a way to question dominant and assumed power structures.
Discover more