Diaris 2009 – 2019
Exhibition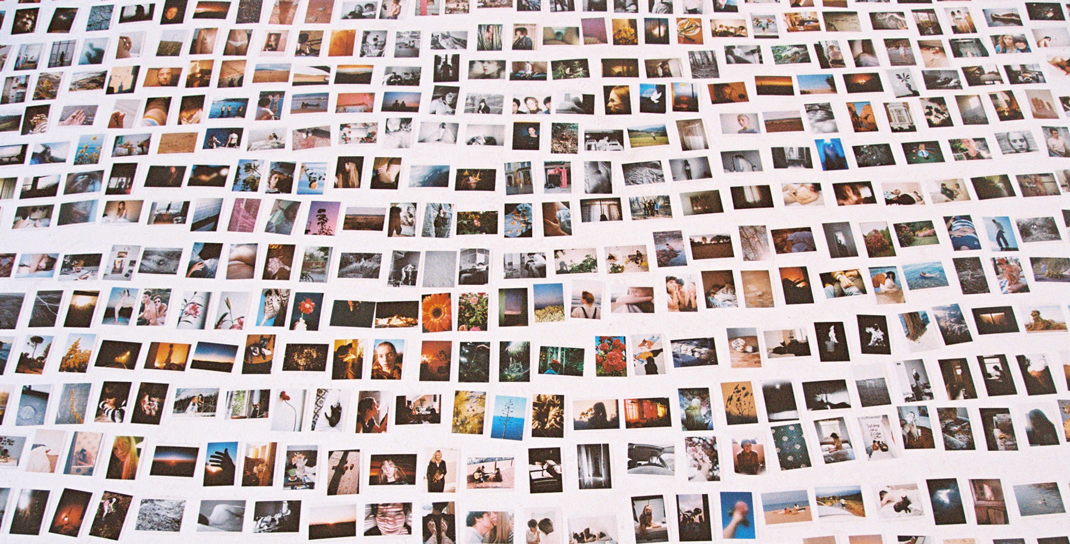 This exhibition is a beautiful testimony of intimacy. At the crossroads between biographical collection and work with shapes, colors and light, Alba Yruela brings together more than 500 photographs taken over 10 years. It is a work edited on her personal archive, which as an accumulation of images invades the walls of the gallery for four days so that the public can choose and take the photo they want to incorporate into their collection, their own personal archive, in exchange for 5 euros.
As a closing of a decade and colophon of the book she launched in 2021 designed by Gemma Penya and published by Terranova, Alba gathers us around the copies that were part of that process. Some of the recurring motifs that have accompanied the artist during these years are nature, the sky and the sea, friendship, her lovers or her self-portraited loneliness. Visual notes collected over a decade, which combine the sensitivity and strength of being all together in one space that turns into a vivid passage of time like the free play of some images next to others.
Opening: Wednesday, May 4 at 6 pm.
Breakfast and farewell: Saturday, May 7 at 11 a.m.
When
4 May - 7 May 2022
4 May 2022
7 May 2022
Tuesday to Friday: 12 am – 8 pm
Saturday: 10 am – 2 pm
Where
Chiquita Room

Book your tickets for Diaris 2009 – 2019
4 May - 7 May 2022

Tuesday to Friday
12 am – 8 pm
Saturday
10 am – 2 pm
Book now
Artist
Alba Yruela
Alba Yruela (La Bisbal d'Empordà, 1989) comes from the Catalonian región of Empordà, where she developed her passion for nature. She started photographing her surroundings, friends and lovers from an intimate and delicate but direct point of view.

Discover more