La Muralla
Callisto Mc Nulty
2021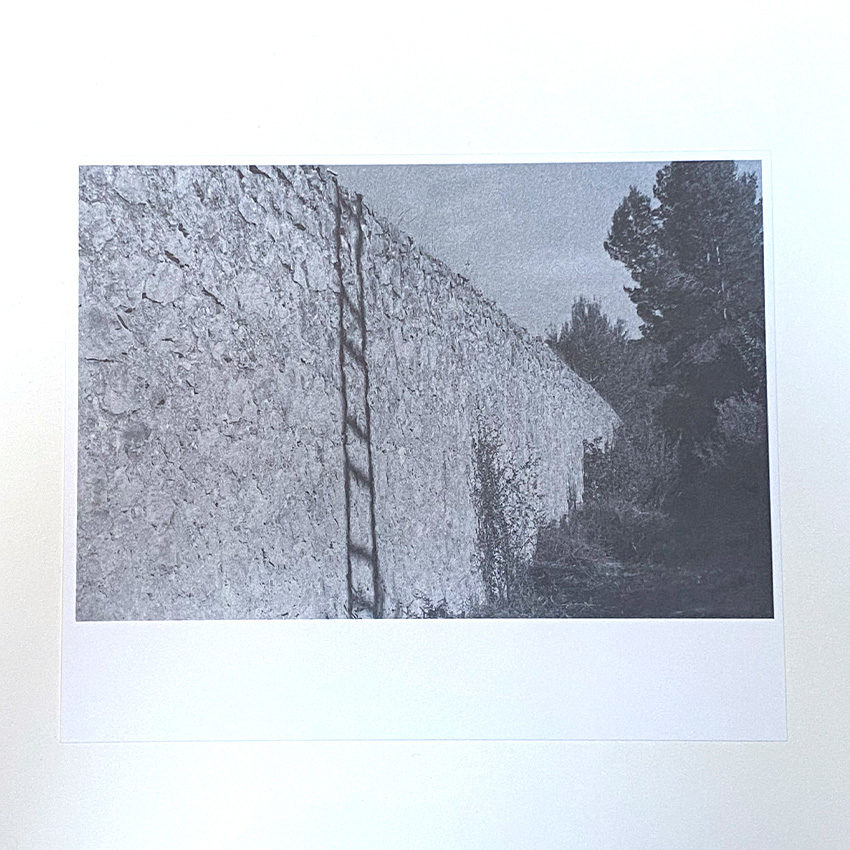 Fotografía tomada en el exterior del sanatorio de Fontilles (Alicante) en 2021, durante uno de los viajes de la artista en el periodo en el que residía en Casa de Velázquez, en Madrid.
Dimensiones: 21,5 x 26 cm
Check price
More about the artist
Callisto Mc Nulty
Callisto Mc Nulty was born in 1990 in Paris. Holding a Bachelor of Arts from Central Saint Martins and an Masters of Arts (Gender Studies) from Goldsmith University, her practice includes films and videos, editorial projects and performances. She is interested in archives, as well as marginal voices.
Discover more