Registros de recital
Sara Agudo Millán,
2018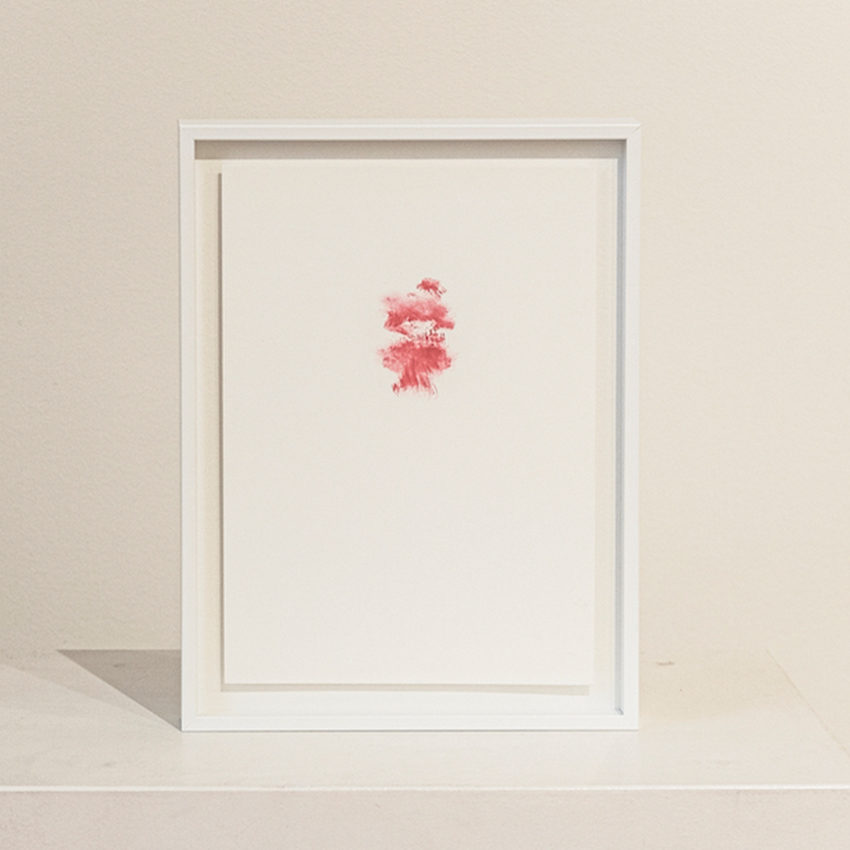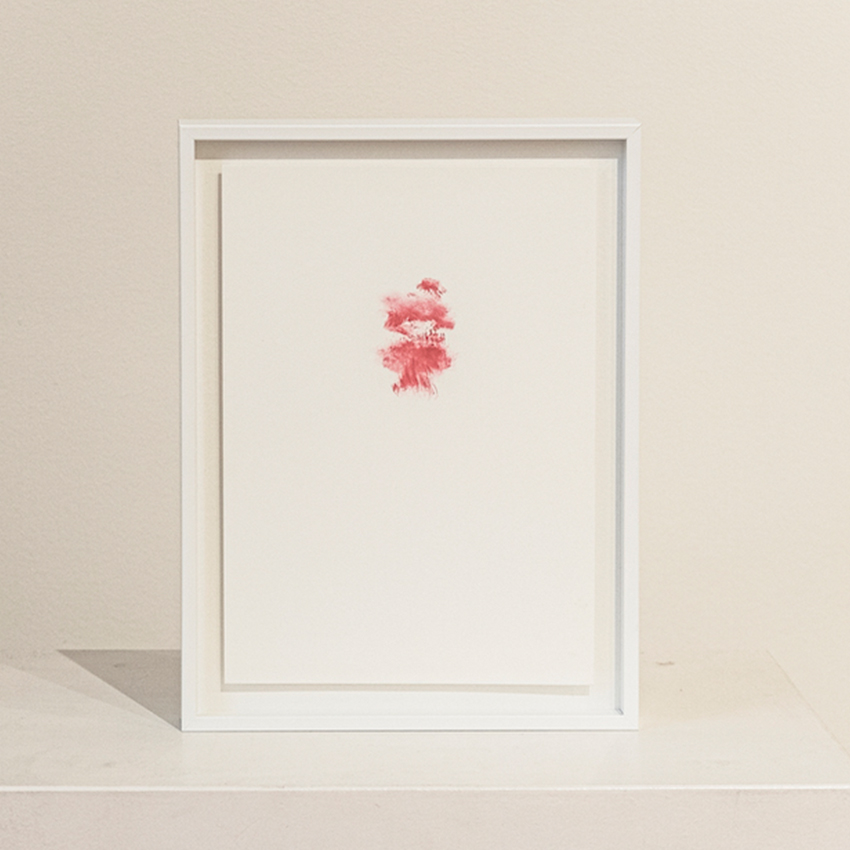 Serie de registros a partir del movimiento de los labios pintados al recitar. Estas obras vinculan los registros con el interés de la artista por la performance y los medios sonoros. El movimiento de los labios al moverse es otra forma que genera el poema al decirse sin ser el sonido emitido por la voz. Registros de recital capta el rastro del gesto que media entre el texto y el sonido, dejando constancia de una traducción invisible del poema. Dicho gesto parte de su relación con la literatura y el lenguaje, elementos que configuran la base de las otras líneas de investigación de la artista.
Serie de 12 registros de 20x14cm. Carmín sobre papel.
595,00€ (IVA incl.)
10 in stock
Shipping
Between 1-3 days (from 3 €).
International shipping available.
More about the artist
Sara Agudo Millán
Crossing various disciplines, Sara's artistic practice focuses on interventions in space, texts, installations, photographs and drawings understood as records.
Discover more