Listados
Ignasi Aballí,
2019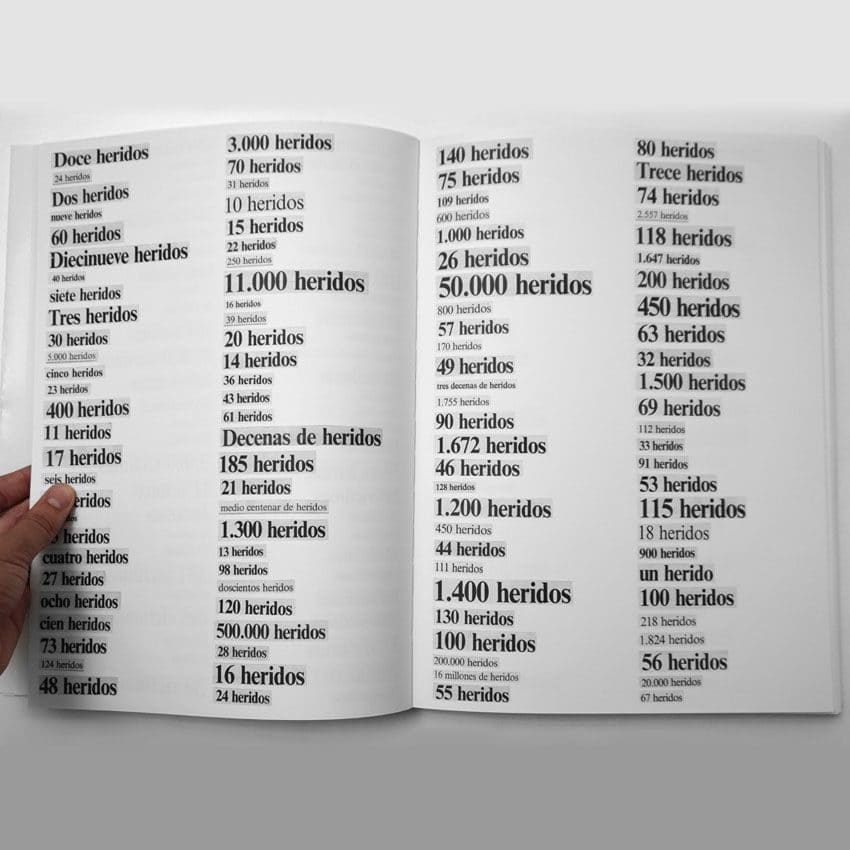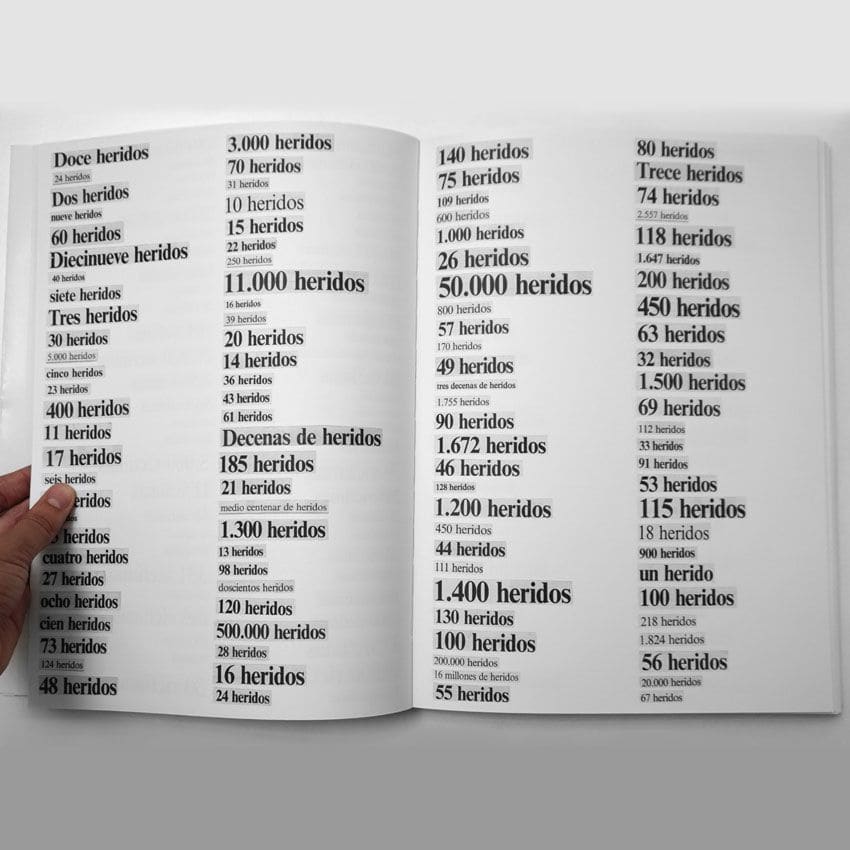 Artist Ignasi Aballí began collecting listings in 1997, collecting and classifying clippings from the daily press. It groups animals, colors, nationalities, money, time, ideologies, percentages, -isms, professions… An impossible puzzle, another representation of the world. This book is the sum of all those listings.
17,00€ (IVA incl.)
Collect in store
from 24 hours
Shipping
Between 1-3 days (from 3 €).
International shipping available.