Lapse
Rosalina Sicart,
2022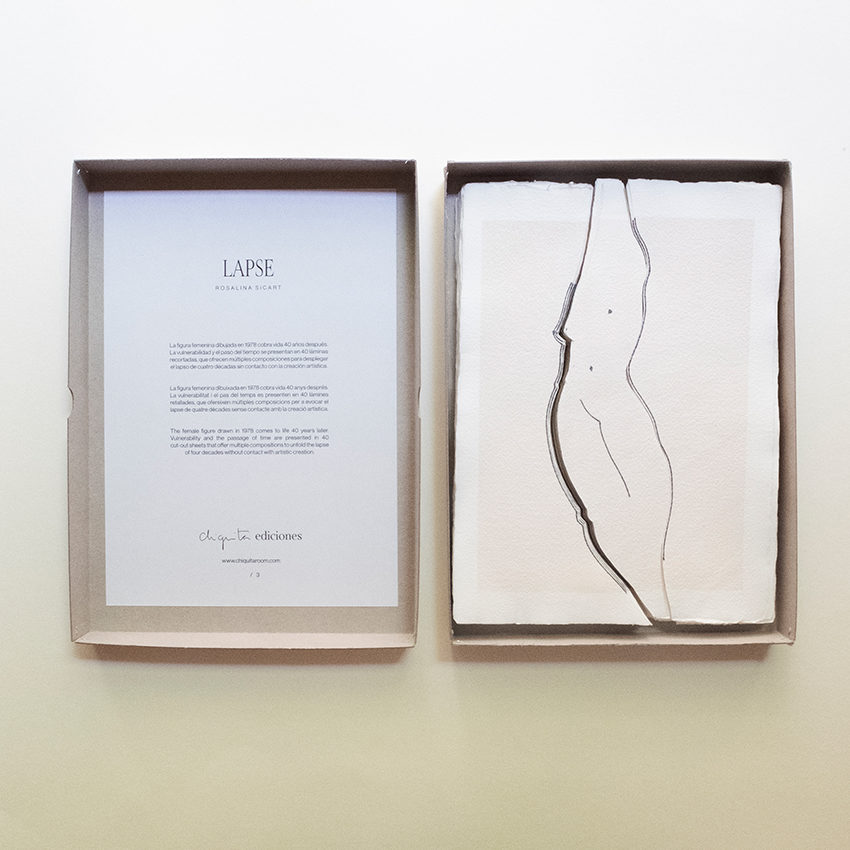 The female figure drawn in 1978 comes to life 40 years later. Vulnerability and the passage of time are presented in 40 cut-out sheets that offer multiple compositions to unfold the lapse of four decades without contact with artistic creation.
350,00€ (IVA incl.)
3 in stock
Collect in store
from 24 hours
Shipping
Between 1-3 days (from 3 €).
International shipping available.
More about the artist
Rosalina Sicart
Rosalina Sicart Pons es artista visual. Se formó en la Escola Massana entre 1964 y 1973 en las especialidades de Esmalte al fuego, Pintura y Escultura. Fue artesana de esmalte al fuego en su propio taller entre el 1968 y el 1986 y después aparcó el trabajo artístico más de tres décadas para dedicarse a la Pedagogía y el psicoanálisis. En 2018 retoma la creación y en 2021 participa en la exposición colectiva "Otrografías" de Chiquita Room.


Discover more