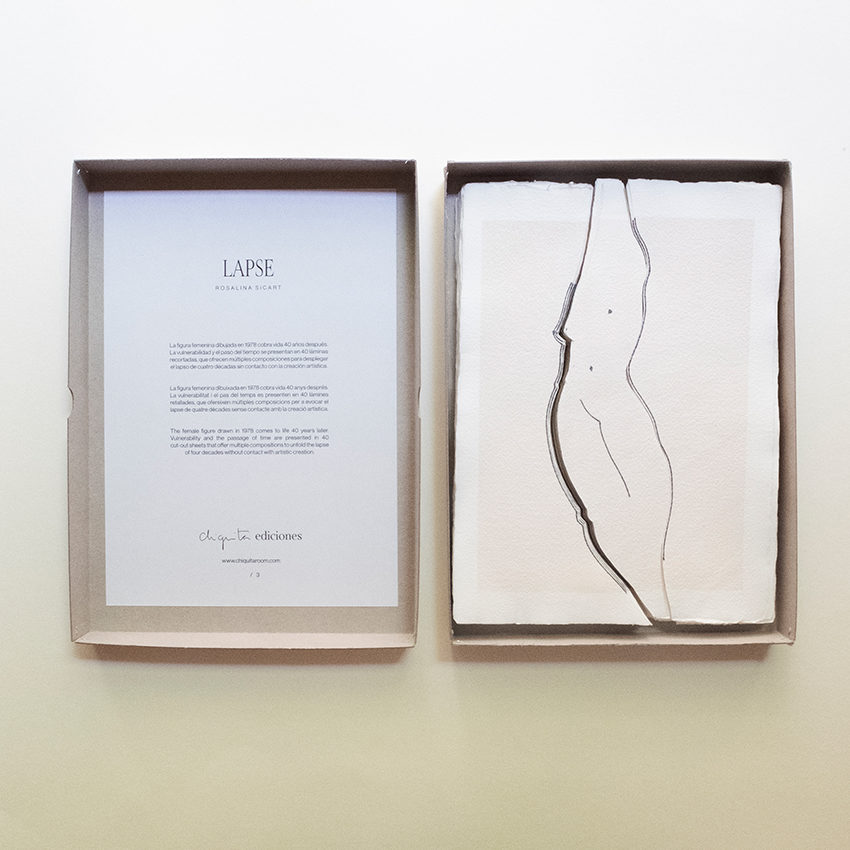 The female figure drawn in 1978 comes to life 40 years later. Vulnerability and the passage of time are presented in 40 cut-out sheets that offer multiple compositions to unfold the lapse of four decades without contact with artistic creation.
350,00€ (IVA incl.)
Collect in store
from 24 hours
Shipping
Between 1-3 days (from 3 €).
International shipping available.