Figures carregades
Isabel Banal Xifré
2023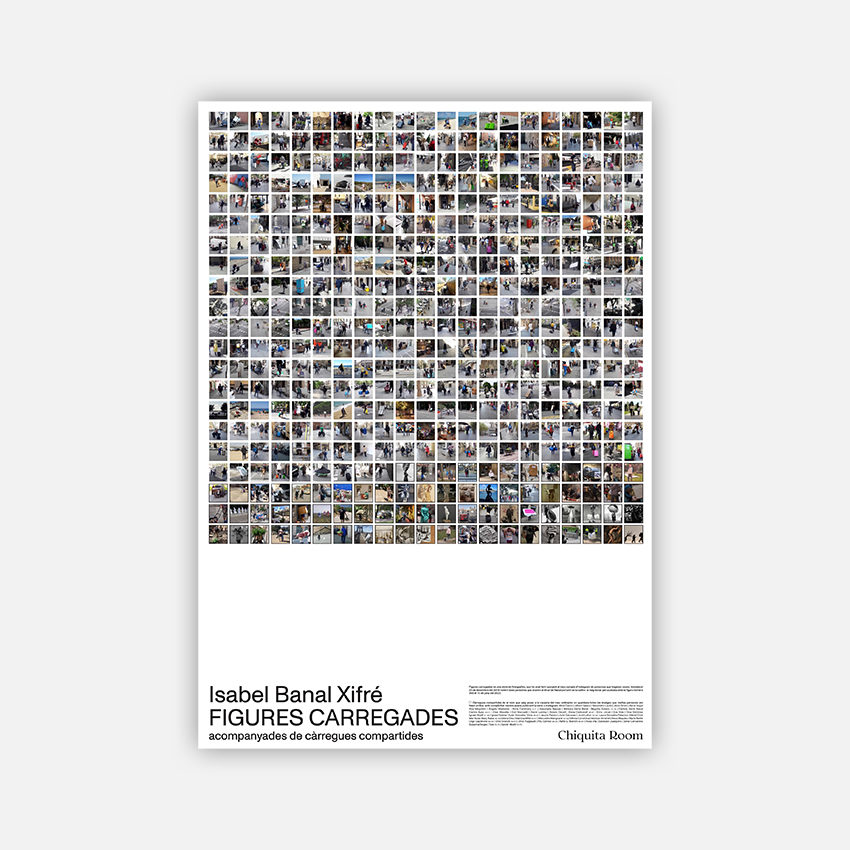 Figures carregades (Loaded Figures) is a series of photographs that Isabel Banal has been taking and posting on her Instagram account of people carrying things. Started on December 25th, 2016 – seeing two people going to Christmas lunch carrying a chair – she finished it, with figure number 365, on June 15th, 2022. Càrregues compartides (Shared Loads) is the name that the artist gave to the folder on her computer where she kept all the images that many people, friends and other artists, sent her with affection, while she was publishing the series.
Numbered and signed edition of 15 printed on photographic paper
70 x 100 cm
120,00€ (IVA incl.)
Collect in store
from 24 hours
More about the artist
Isabel Banal Xifré
Isabel Banal Xifré is a visual artist and teacher at the Escola Massana in Barcelona. Her rural origins and her bond with nature permeate all her work.
Discover more