De fora a dins, de dins a fora
Isabel Banal Xifré
2013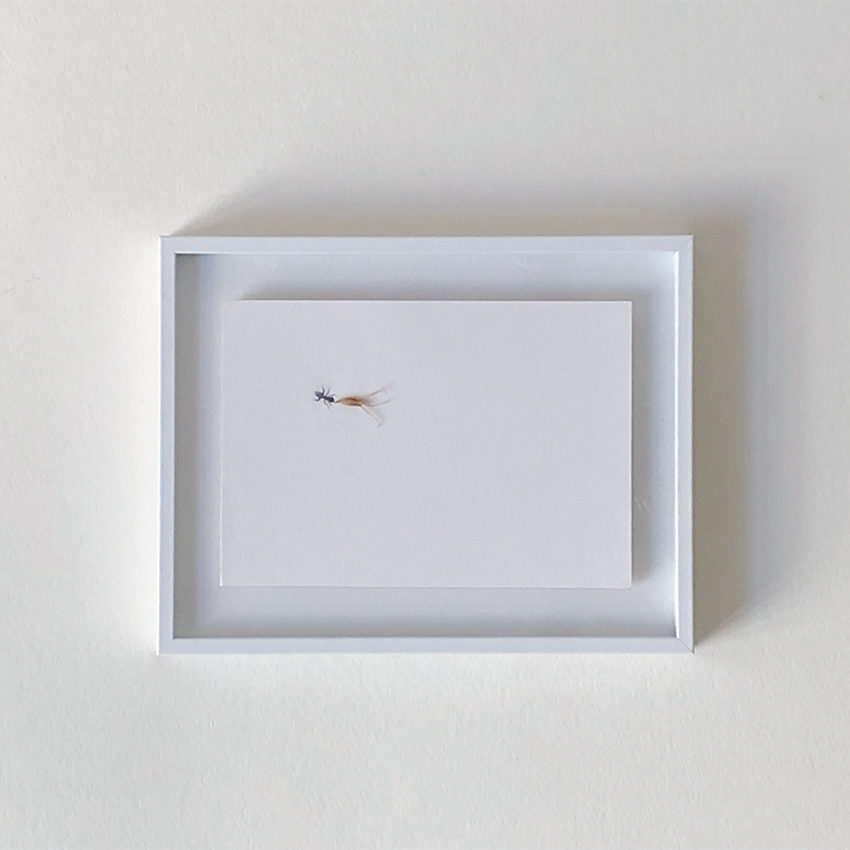 Drawings of charged ants seen around the house. Making an exchange with a crumb of bread, Isabel Banal took the things that the ants were carrying and placed them on the paper. Every day the movement was incessant, some put materials into the nest and many others took them out.
10,3 x 14,7 cm
Series of 30
Pencil, collage on paper
Check price
More about the artist
Isabel Banal Xifré
Isabel Banal Xifré is a visual artist and teacher at the Escola Massana in Barcelona. Her rural origins and her bond with nature permeate all her work.
Discover more