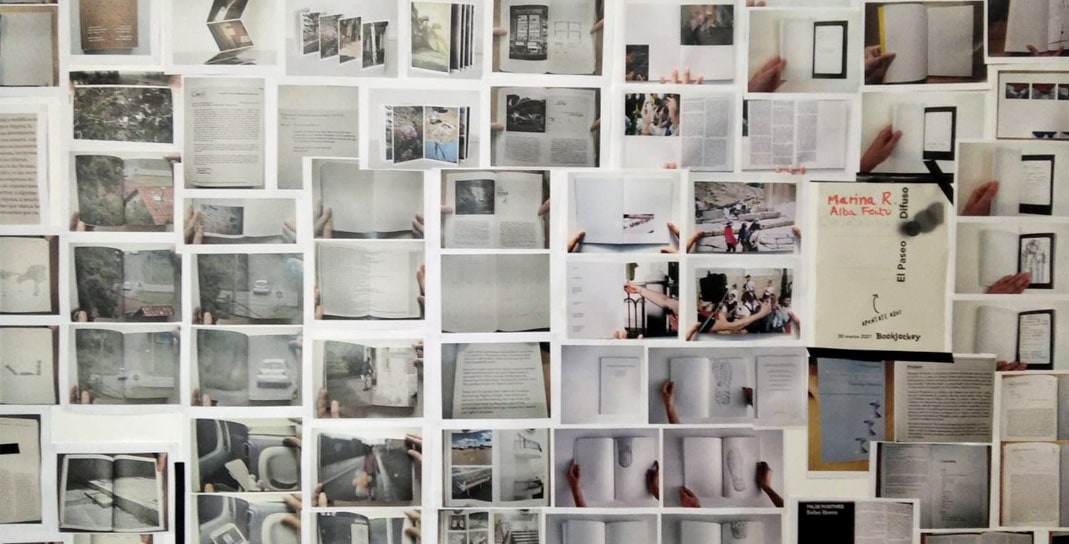 In March we started a correspondence between our library and the diffuse library of La Escocesa.
The artists Erica Volpini and Silvia Renda of the collective Radial Radiant and Ezequiel Soriano have proposed a dialogue between our books around the theme of the walk. Understood as a path, as a drift, as a rhizomatic association of ideas and images, the walk is an artistic, reflexive and combative practice that leads us to share visual material of related titles through covers, fragments of images, texts or photographs of the books in context.
All the material exchanged during those weeks will be presented at Chiquita Room in a Bookjockey back on April 25. Something like a DJ set but with books, to mix publications with each other and create new narratives.
When
25 April 2021
25 April 2021
25 April 2021
12:00 - 14:00
Where
Chiquita Room

Price
Entrada gratuita
Book your tickets for Bookjockey


25 April 2021 @ 12:00

-

14:00
25 April 2021 @ 12:00

-

14:00