Andrés Gómez Servín
"I believe in the relevance of poetics and aesthetic experience, and in its social function, by triggering reflection and enabling awareness. And I believe that everyday life is loaded with poetics, and that we can access it through contemplation."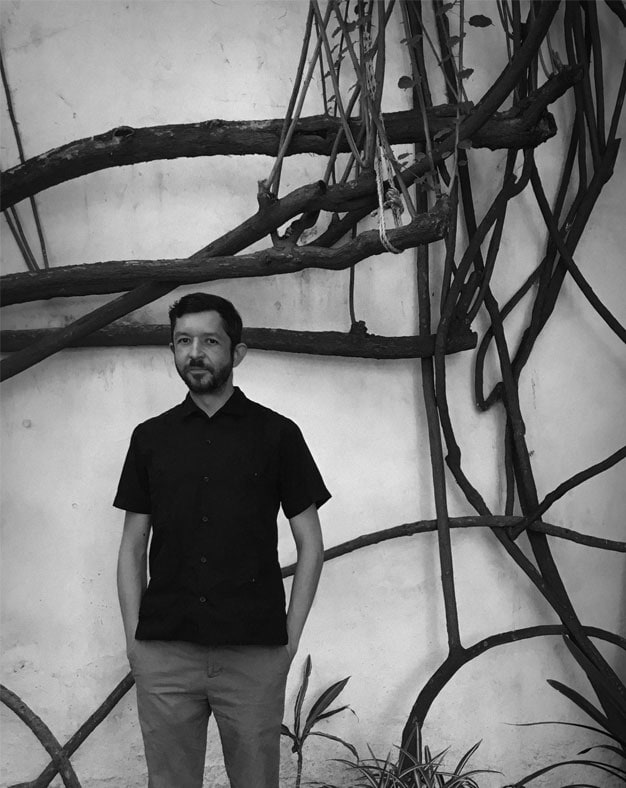 Mexico, 1983
Artist and editor based in Mexico City, where, in addition to his artistic work, he directs the publishing label Mixedmedia.press, in which he carries out projects -mainly books- in collaboration with other artists.
His artistic work is based on the observation of the insignificant details of everyday life with the intention of showing their poetic and narrative possibilities, through strategies such as collection, magnification and reproduction. His most frequently used media are drawing and cyanotype, although he also resorts to painting, photography, video, sculpture and site-specific installation.
His work has been shown in group exhibitions and fairs in Mexico City, San Antonio, Basel and Tokyo, and he recently had his first solo exhibition, in Mexico City, entitled Los placeres y las penas de la conciencia (The Pleasures and Sorrows of Consciousness). He is the author of the books Puertas de la Ciudad de México and Puertas de la Ciudad de México para colorear, and is about to publish his third book, Mosaicos de la Ciudad de México, in the summer of 2021.