El color blau marí
Blanca Viñas
2017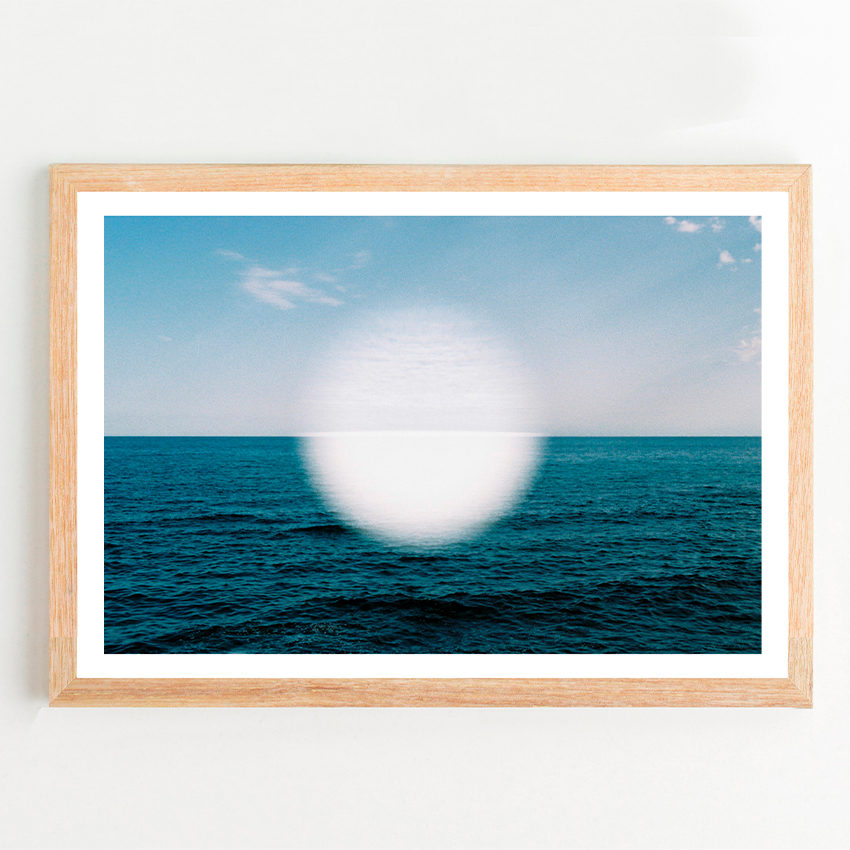 The photograph El color blau marí is an exposure to a horizon and with another exposure above to the sky made with a fisheye lens, thus creating a prismatic effect.
El color blau marí is a window that looks for a happy place, raising the possibility of inventing, imagining or looking for other almost non-existent, idealistic, non-conformist places.
Ed. 3 on photographic paper Hahnemühle Photo Rag Ultra Smooth Matt FineArt 305 gr.
22,9 x 32,9 cm
360,00€ (IVA incl.)
More about the artist
Blanca Viñas
Blanca Viñas explores ambiguous, fragile and unrecognisable spaces through analogue photography. The playful nature of the photographic shot by incorporating accident and chance through the imposition of rules and constraints is part of her creative process. For this reason, her work speculates on the relationship between space and time, places the laws of gravity under suspicion and recovers the importance of the unconscious. In short, she seeks to stimulate different - and therefore critical - views of what is happening.

Discover more