While Thinking of Escaping (Mientras no escapamos)
Pedro Torres
2020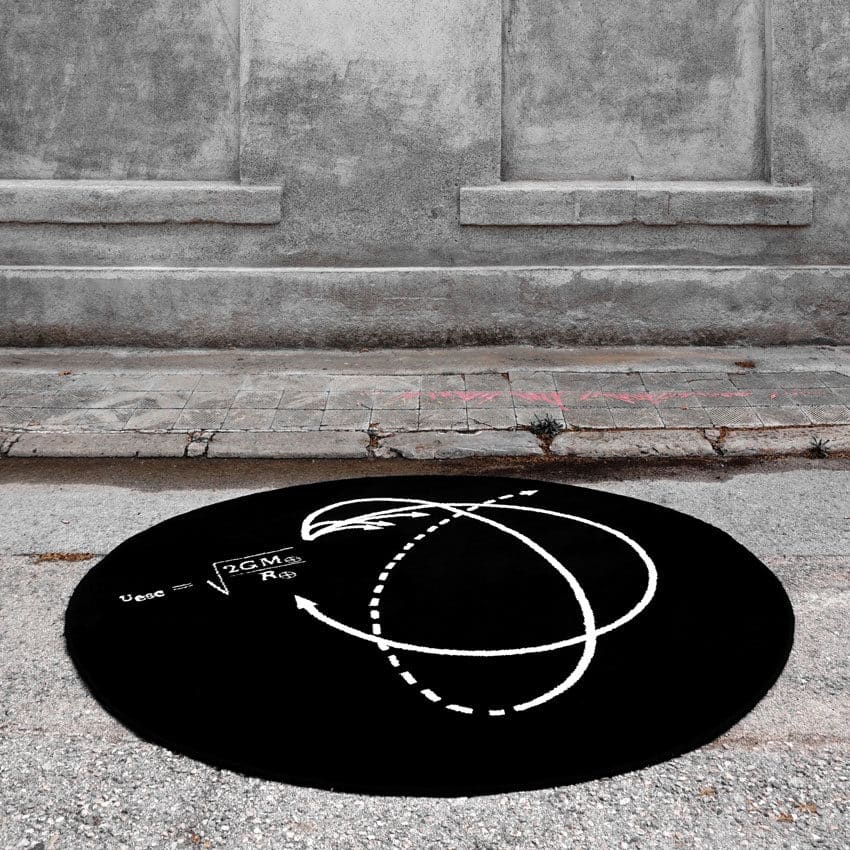 While Thinking of Escaping Is a natural wool rug with the escape velocity formula and a graphical representation (from Newton's Principia) formula that allows calculating the velocity that a body must have to move away indefinitely from a body more massive than that linked by gravity. Because of this escape velocity and the physical capacities of human beings we cannot escape from the Earth, we are anchored in it. However, the sky – especially the night sky – exerts an attractive force on us, on our eyes and souls and we have the desire to go there. To see other horizons, to escape and disappear. We have gone out by other means, invented flying devices and using other types of calculations. While Thinking of Escaping proposes this moment of suspension, of imagination, of contemplation of what is above your body while you feel your whole back glued to the ground. It is physically inevitable that you will get stuck while in this position, but the mind obeys other laws and wanders, reaching weightless unsuspected confines.
4.731,00€ (IVA incl.)
Check price
Collect in store
from 24 hours
More about the artist
Pedro Torres
Pedro Torres focuses his artistic practice on issues related to the concepts of time, distance, memory, language and image, using a variety of media in the development of his works and research projects. He is interested in working with these elements-coordinates in a combined and subjective way, where aesthetics and concept are balanced.
Discover more