Tiempo curvado y caíste (Time Bends And We Fell)
Pedro Torres
2020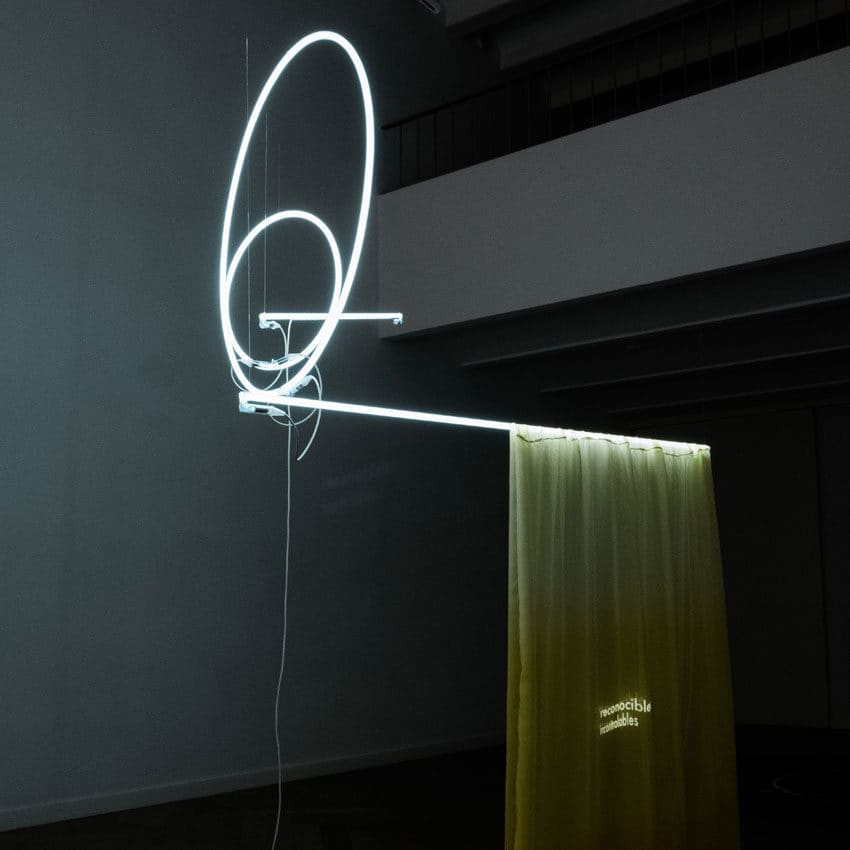 Installation of neon, silk and a projected text that puts in relation and contrast several elements: a silk cloth (which wrinkles like skin), lines of light that cross the space (in the form of neons) and text (words that become visible in the encounter with the material and your eyes, that make sense in your mind and unravel in a capricious dance of comings and goings of time).
11.132,00€ (IVA incl.)
Check price
Collect in store
from 24 hours
More about the artist
Pedro Torres
Pedro Torres focuses his artistic practice on issues related to the concepts of time, distance, memory, language and image, using a variety of media in the development of his works and research projects. He is interested in working with these elements-coordinates in a combined and subjective way, where aesthetics and concept are balanced.
Discover more