Tiempo curvado y caíste
Pedro Torres
2020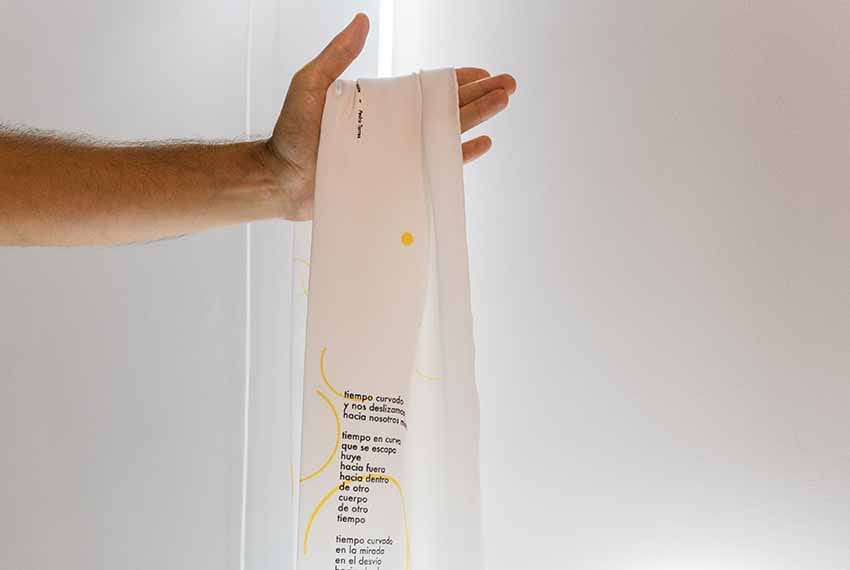 This hand-sewn natural silk scarf is an artist's edition and has been designed from the installation of the same name from the exhibition Time Bends as We Come Closer. In a poetic way, the text that appears makes a review of the curvature of space-time, the falls, the glances and the masses, the bodies and the orbits.
120,00€ (IVA incl.)
1 in stock
Collect in store
from 24 hours
More about the artist
Pedro Torres
Pedro Torres focuses his artistic practice on issues related to the concepts of time, distance, memory, language and image, using a variety of media in the development of his works and research projects. He is interested in working with these elements-coordinates in a combined and subjective way, where aesthetics and concept are balanced.
Discover more