Layers III
Pedro Torres
2018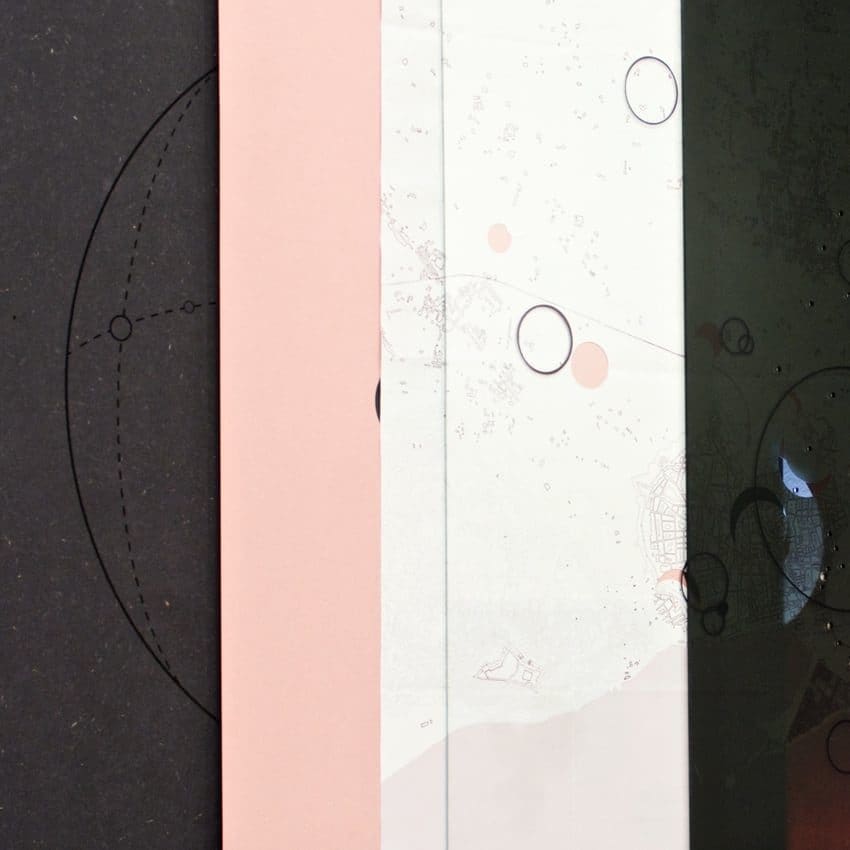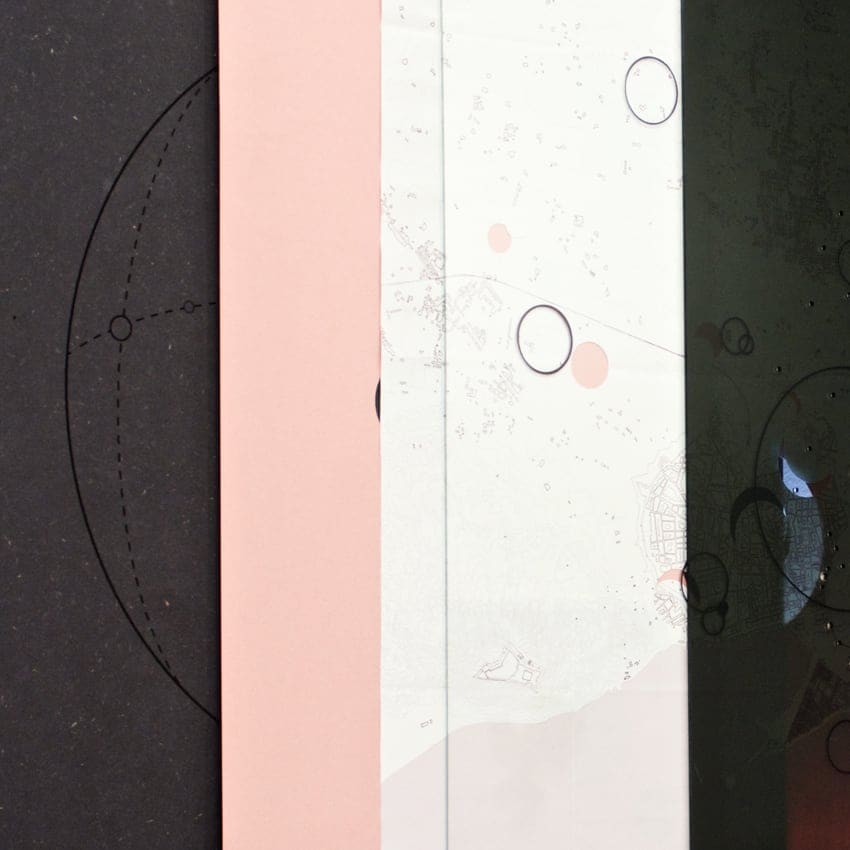 Layers (III) arose in response to a proposal for an intervention on a map of Barcelona from 1860, which did not include the layout of l' Eixample, developed by Ildefonso Cerdá and which would change the geography of the county town. Pedro Torres intervenes in the map by cutting out circles whose centres are located in the various places where he has lived in the city since 2002, when he arrived. Apart from that year, some other dates were key in his relationship with the city, as a physical space but also as a psychological one. He looks for the celestial map of those moments in online astronomy software and takes them as a basis to generate configurations and drawings on different surfaces: a translucent methacrylate with holes, a sheet of labelled glass, a sheet of paper with other circular cuts and an engraving on wood. Together with the map, these materials are arranged and overlapped in layers, illuminated from behind and movable, resulting in random and varied combinations that mix spaces and times, nights and days, past and present.
2.300,00€ (IVA incl.)
Check price
1 in stock
Collect in store
from 24 hours
More about the artist
Pedro Torres
Pedro Torres focuses his artistic practice on issues related to the concepts of time, distance, memory, language and image, using a variety of media in the development of his works and research projects. He is interested in working with these elements-coordinates in a combined and subjective way, where aesthetics and concept are balanced.
Discover more