La Ermitaña
Laia Arqueros Claramunt,
2019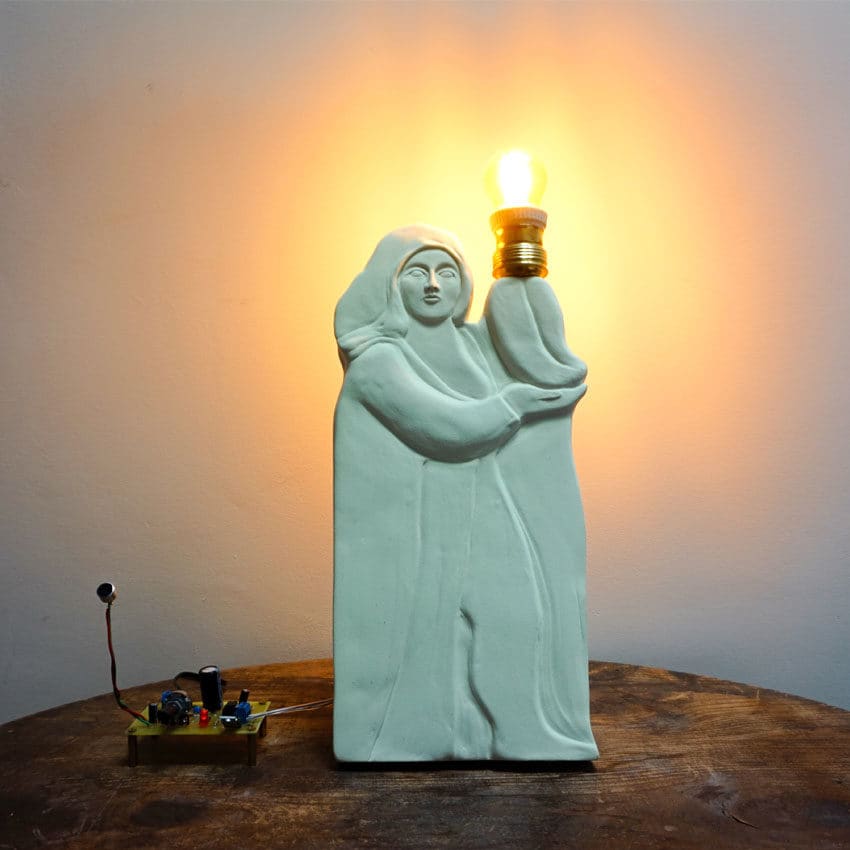 Laia Arqueros Claramunt makes a re-reading of arcane number VIIII and creates the figure of "La Ermitaña", a piece of pottery, light and sound that illuminates the path towards revelations.
1.500,00€ (IVA incl.)
Out of stock
Collect in store
from 24 hours
Shipping
Between 1-3 days (from 3 €).
International shipping available.
More about the artist
Laia Arqueros Claramunt
Laia Arqueros Claramunt is an artist based in Barcelona since 2008.
Discover more