Gira rascando, decae flotando
Pedro Torres
2022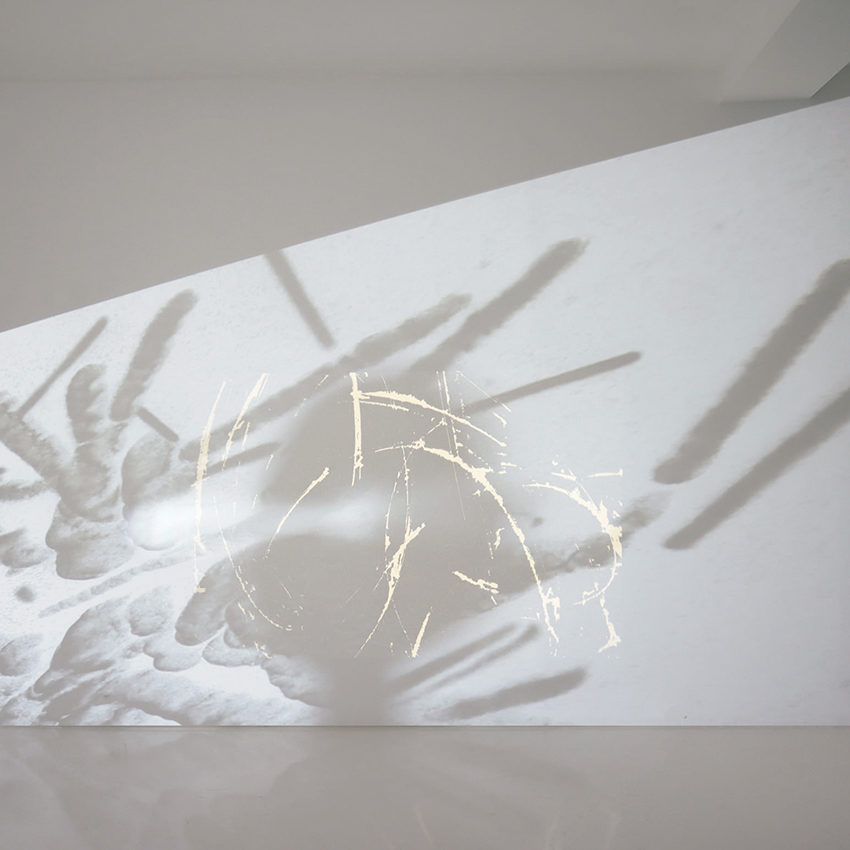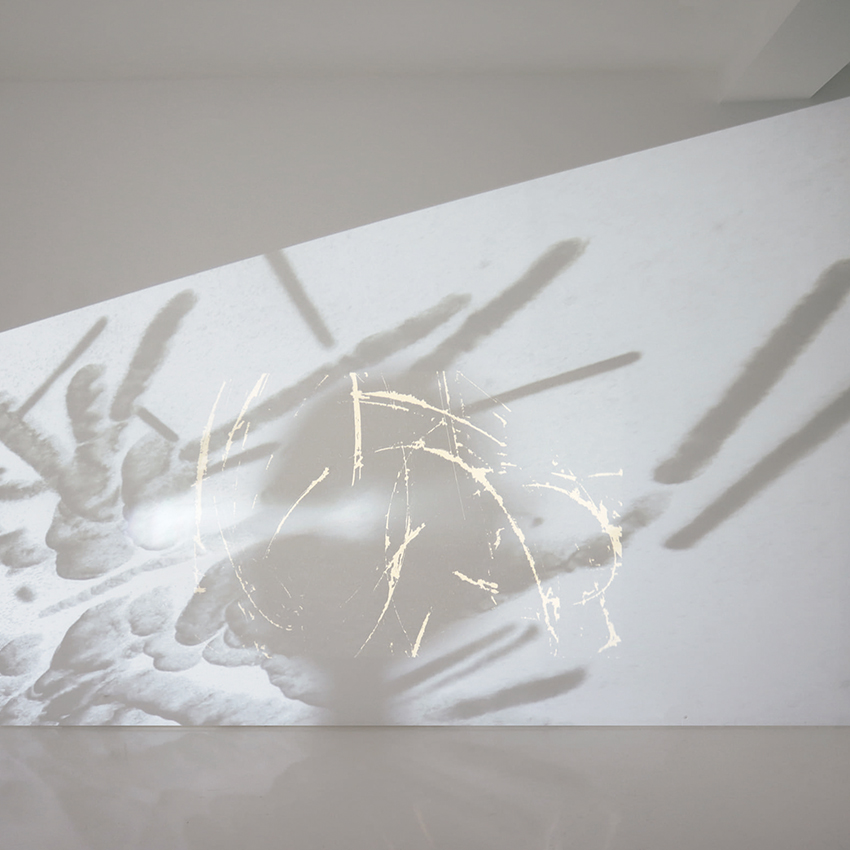 The installation Gira rascando, decae flotando  combines two layers of projection and a photographic filter in movement. The video is a recording of subatomic particles passing through a fog chamber and the slides have been generated manually with a fossil scratching an acetate sheet with black ink. Subatomic particles are found in our environment and the fog chamber is an instrument that allows us to visualize the trajectories of some of them. What we see is the trace left by the movement of these particles as they interact with others in space. The sound arises in part from a process of sonification of images of the particles, together with a sound track made from the half-life of charged muons transformed into sound.
Gira rascando, decae flotando makes visible infinitely small movements, which seem irrelevant, but which make up our matter and memory.
19.360,00€ (IVA incl.)
Check price
More about the artist
Pedro Torres
Pedro Torres focuses his artistic practice on issues related to the concepts of time, distance, memory, language and image, using a variety of media in the development of his works and research projects. He is interested in working with these elements-coordinates in a combined and subjective way, where aesthetics and concept are balanced.
Discover more