Décalage
Pedro Torres
2018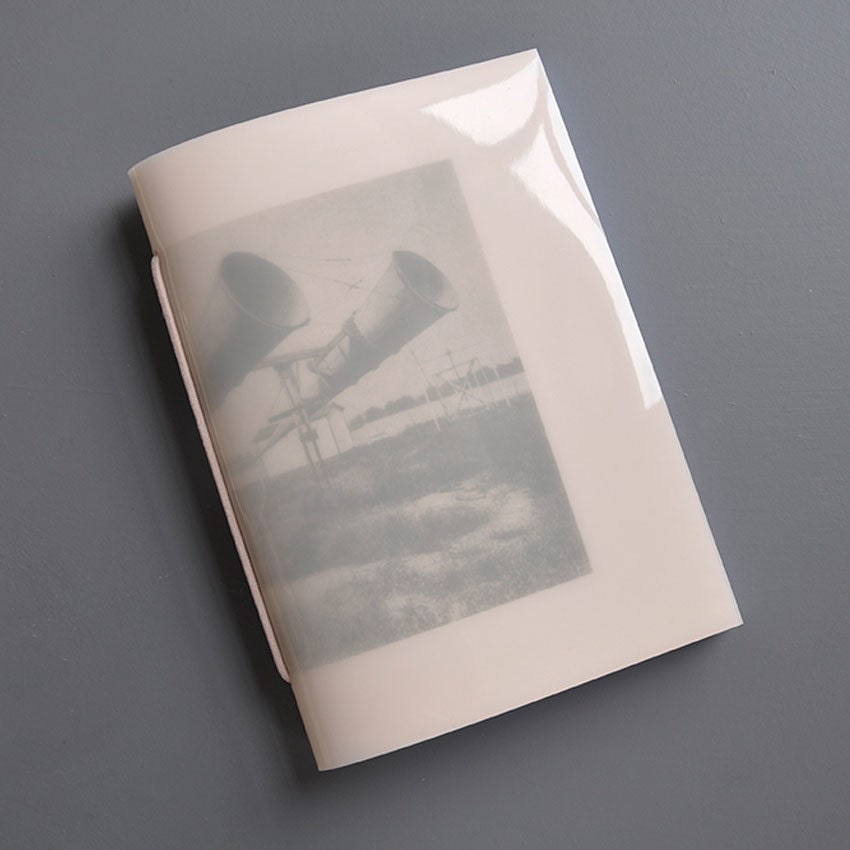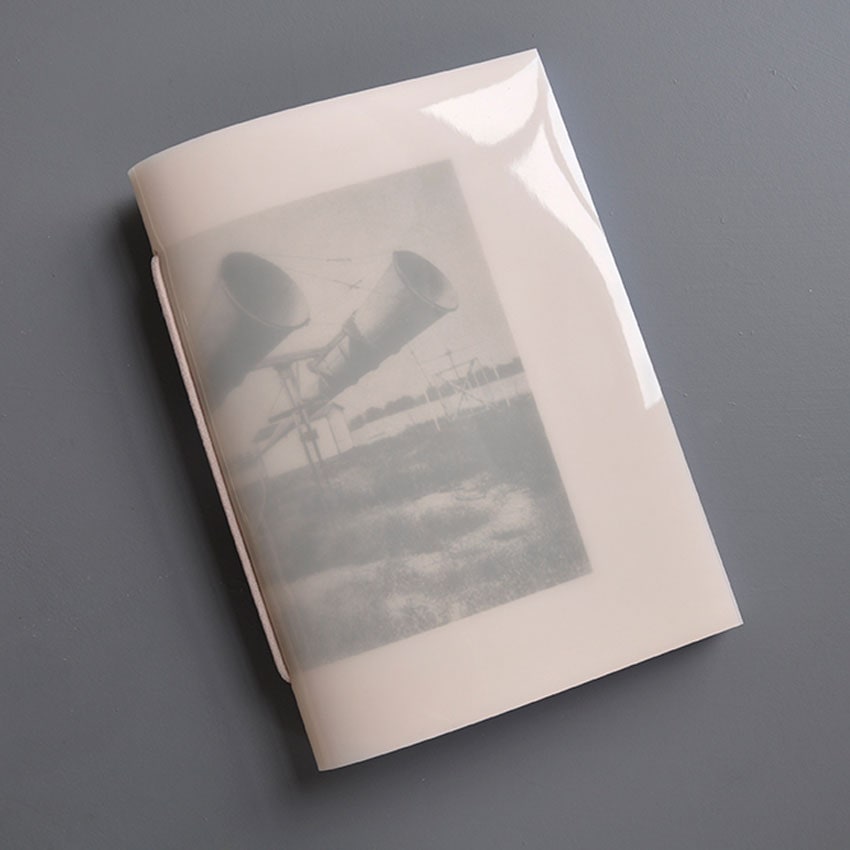 Décalage is a book that combines archive images and text, creating a fiction based on sound, visual and temporal movements. The images correspond to photographs of acoustic locators, devices used to detect the distance and direction of an object through sound. The photographs have been found on the Internet and show a great variety of these devices in different sizes, shapes and uses. The text starts from the history of these devices to build a fictional survival story in which the sound and the visual intermingle. Physically, the book incorporates elements that are present in the human-machine relationship, between skin and metal. It also causes sound to appear in a predominantly visual medium.
180 softcover pages with silicone dust jacket
Edition: 100 copies (50 Spanish, 50 English), numbered
and signed
Risography printing
30,00€ (IVA incl.)
2 in stock
Collect in store
from 24 hours
More about the artist
Pedro Torres
Pedro Torres focuses his artistic practice on issues related to the concepts of time, distance, memory, language and image, using a variety of media in the development of his works and research projects. He is interested in working with these elements-coordinates in a combined and subjective way, where aesthetics and concept are balanced.
Discover more