+ (A 342) +
Pedro Torres
2020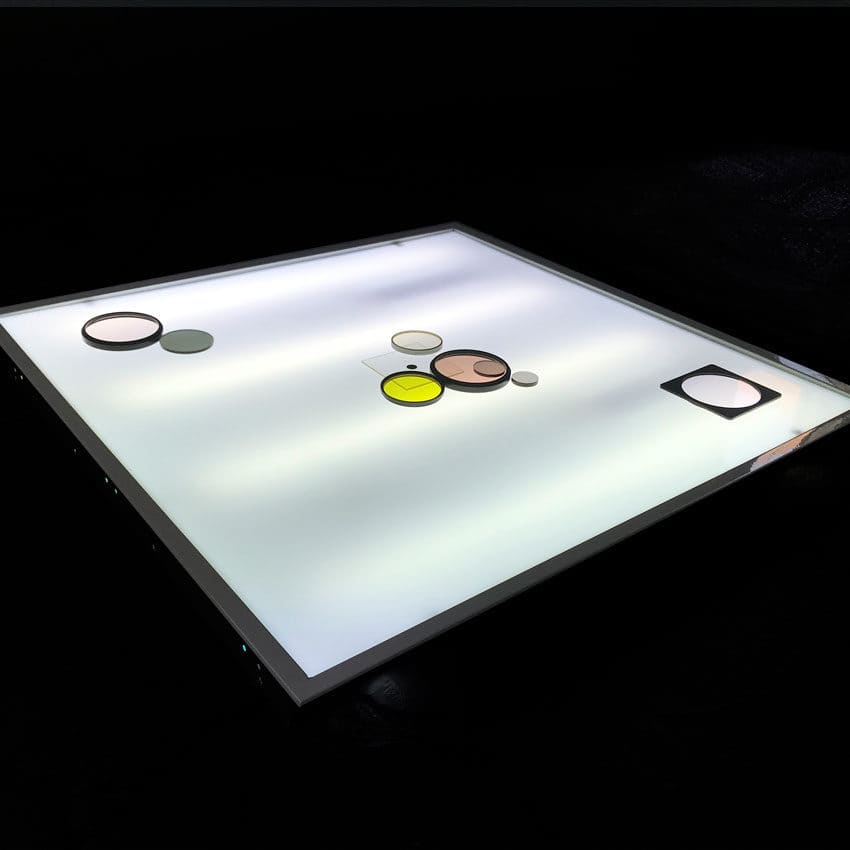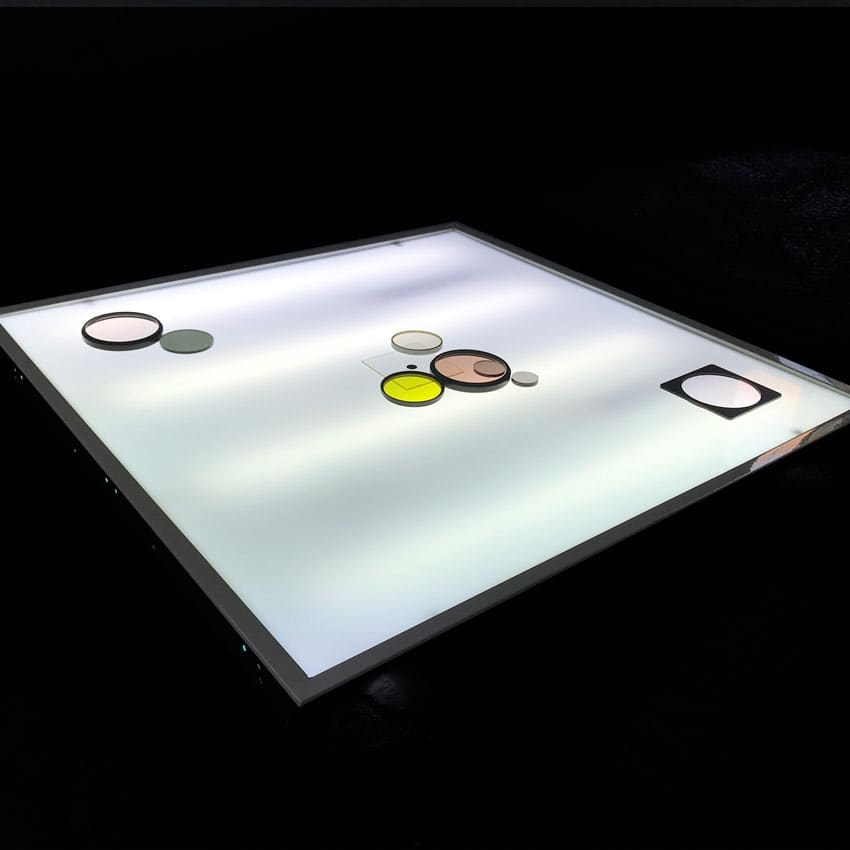 A series of photographic filters and methacrylate cercles make up a particular universe. The image, especially the astronomical one, is built using filters and combinations that make it possible to interpret the light and generate a materialization of the information. This work, composed by a panel of fluorescent tubes, methacrylate and photographic filters, combines the formation of the image, through its arrangement, with the appearance of a poetic configuration.
3.025,00€ (IVA incl.)
Collect in store
from 24 hours
More about the artist
Pedro Torres
Pedro Torres focuses his artistic practice on issues related to the concepts of time, distance, memory, language and image, using a variety of media in the development of his works and research projects. He is interested in working with these elements-coordinates in a combined and subjective way, where aesthetics and concept are balanced.
Discover more