grapto-grafo
Pedro Torres
2022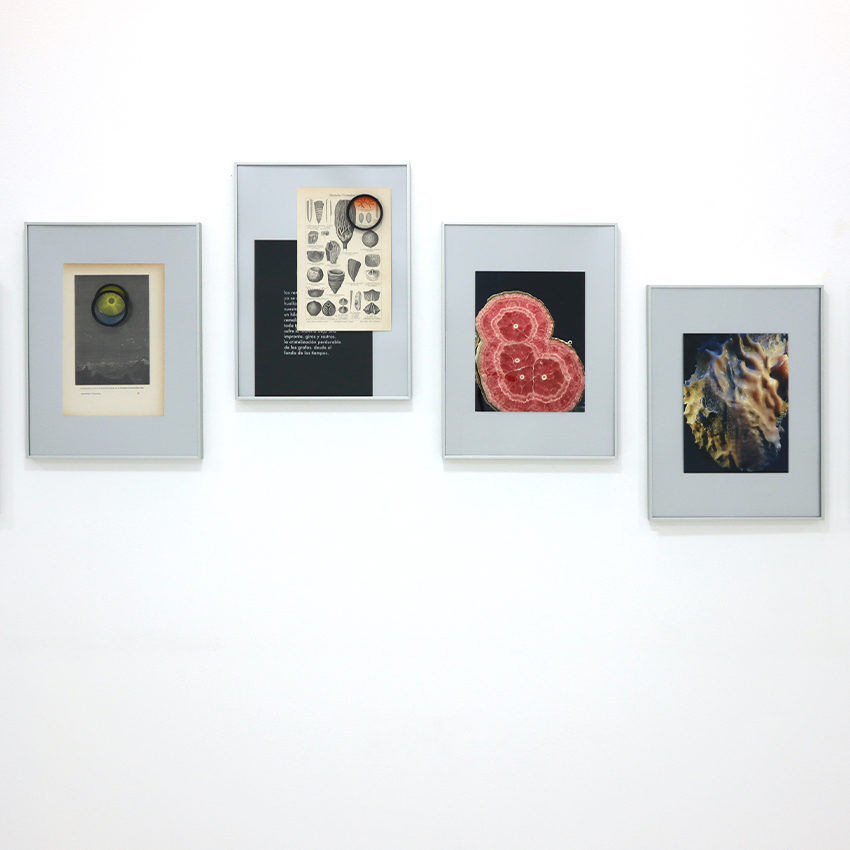 The series grapto-grafo brings together eleven pieces made up of texts, images or other materials of different provenance. Each piece is fixed on some elements that rotate, generate movement and leave a trace, such as orbits, or some human cells, especially the case of HeLa cells (the first human cell line that survived and grew in the laboratory), which seem to defy immortality and time. As a whole, the pieces tell a spiraling story of sinuous strata and chaining, of dispersed and incomplete traces, of timelines that open and swirl.
Pieces with texts, illustrations, marbled papers and photographic filters in some cases.
11 unique pieces
Check price
More about the artist
Pedro Torres
Pedro Torres focuses his artistic practice on issues related to the concepts of time, distance, memory, language and image, using a variety of media in the development of his works and research projects. He is interested in working with these elements-coordinates in a combined and subjective way, where aesthetics and concept are balanced.
Discover more